> [Archived] Events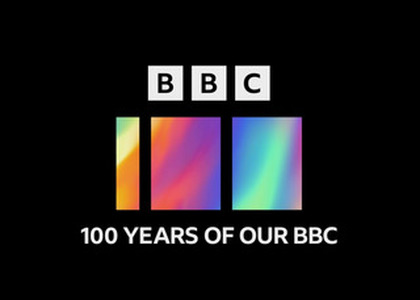 BBC – 100 years!
Tuesday, 5 April 2022 , ora 16.20

The British Broadcasting Corporation or shortly BBC is one of the biggest and most important media trusts in the world. In 2009, in recognition of its national and international achievements, BBC was awarded the Queen's Award for Enterprise.
The first steps of BBC
Its history began in 1920 when the first public broadcast took place, sponsored by Daily Mail's Lord Northcliffe and presented by the famous Australian soprano - Dame Nellie Melba. A start that relied on imagination and on catching the British public's attention. Two years later, in 1922, there were already 100 applications for broadcasting licenses! At the same time, it was proposed to grant an exclusive license to a company jointly owned by a consortium known as the British Broadcasting Company Ltd. John Reith. In fact, John Reith was the first General Manager and L. Stanton Jefferies was the first music director. And that's how began a story that continues until today! A story that was guided by a suggestive motto: inform, educate, entertain.
BBC and its cultural role during its 100 years of existence!
After World War II, BBC played a key role in the British and international cultural life too. Thus, since its very beginnings, BBC wanted to own several prestigious symphonic and choral ensembles, and it succeeded.
Hence, most BBC orchestras and choirs have their origins in BBC's first decade of pioneering. Their fundamental mission was to bring classical music to the widest possible audience on the radio, through live concerts but also through educational ones. In fact nowadays, when you say BBC, you think for example about: the BBC Symphony Orchestra (founded under the direction of Adrian Boult in 1930), the BBC Singers (known since 1924 as the BBC Wireless Singers), the BBC Symphony Chorus in London, the BBC Scottish Symphony Orchestra in Glasgow (founded in 1935), the BBC Philharmonic Orchestra in Salford (preceded by the 2ZY Orchestra, first broadcast on the 2ZY radio signal in Manchester), the BBC Concert Orchestra in Watford (which originated from the BBC Theatre Orchestra, founded in 1931) and the BBC National Choir and BBC National Orchestra of Wales, in Cardiff (established in 1928).
In other words, BBC orchestras and choirs have been placed at the heart of BBC music production, reaching an audience as diverse as possible through the platforms: BBC Radio 3, BBC Two, BBC Four and BBC Radio 6 Music.
Since 1927, every year, BBC has been involved in the funding and broadcasting of one of the major classical music festivals - BBC Proms. Since 1930, the BBC Symphony Orchestra has performed at 49 editions and has been the key element of the famous Last Night of the Proms. Nowadays, the BBC ensembles have become the backbone of the Proms Festival, offering about 40%-50% of its productions.
BBC also broadcasts other important events such as Lunchtime concerts, Glastonbury Festival, Reading Festival and Eurovision Song Contest.
To mark the 100th anniversary of the BBC's existence, the BBC Orchestras and Choirs have been preparing various programmes since the 2021 season, having as a first culmination the period between February 11th and 13th, 2022, during which live concerts were held in London, Cardiff, Manchester, Glasgow and Belfast.
The programmes included a range of works from the classical to the twentieth century ones, performed by well-known soloists, such as soprano Fatma Said, mezzo-soprano Alice Coote, violinists VildeFrang and Alena Baeva, Romanian cellist Andrei Ioniță, pianists Boris Giltburg, Garrick Ohlsson and Stephen Hough, and prestigious conductors such as Sir Mark Elder, Sir Simon Rattle, Daniel Harding,Sakari Oramo, HannuLintu, Kazuki Yamada, Ryan Bancroft, Ben Palmer, Omer Meir Wellber, Gergely Madaras, Daniele Rustioni, Dalia Stasevska and Anna-Maria Helsing.
Therefore, a sound celebration is offered exclusively on Radio România Muzical, within the radio show "Concerte de 5 stele" (5 Star Concerts), between April 4th and 29th, 2022, from Monday to Friday between 3:30 pm - 5 pm. Presenters: Ana Voinescu and Alexandra Scumpu.
Enjoy the listening!
Octavia Galescu
Translated by Ecaterina Bucovanu,
University of Bucharest, Faculty of Foreign Languages and Literatures, MTTLC, year I
Corrected by Silvia Petrescu