> [Archived] Events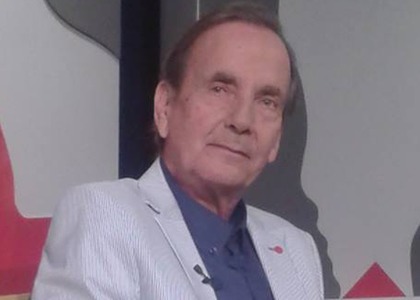 About Music and Life with the conductor Peter Oschanitzsky
Thursday, 5 May 2022 , ora 9.06

It has been several years since Timișoara organized an exciting musical event celebrating half a century of conducting career - that of maestro Peter Oschanitzky, whose activity took place no tonly during the seasons of the National Opera in the city on the banks of the Bega or the Philharmonic. city, but also in the company of an impressive number of music institutions in the country - abroad as well.
The Romanian musical life recorded 3 bearers of this family name, whose paths went in differentdirections: if the father - Richard Oschanitzky senior - was more concerned with the composition, his eldest son (junior) was a true opener of roads in the Romanian jazz landscape, not only as a remarkable pianist but also as an author of creations of great diversity, among which those of symphonic jazz has made history in a national context, being much appreciated abroad. With stylistic ease that I would dare to call "chameleon", Richard Oschanitzsky remained "personal" in the world of film music, which he approached on dozens of occasions ...
Peter Oschanitzsky - the younger brother, born in 1941 - was looking for his own path in this field of music, which the family did not necessarily intend to direct ... And yet, Music was the chosen one: first as a teacher (for reasons argued and the problems of those years, when there was a time when the family was not exactly "well" seen) and then - resuming his studies with the establishment of the conducting department at the Bucharest Conservatory - as a conductor.
About his journey through the world of music, about the aspects that differentiate the opera conductor from the symphonic season, about musical encounters and - last but not least - about his family, you can listen to the conductor Peter Oschanitzsky speaking (concisely and precisely) during the 3 editions of the series About Music and Life made starting from the telephone dialogue that he was kind enough to accept.
Anca Ioana Andriescu
Translated by Roberta Ana-Maria Gulerez,
University of Bucharest, Faculty of Foreign Languages and Literatures, MTTLC, year I
Corrected by Silvia Petrescu