> [Archived] Events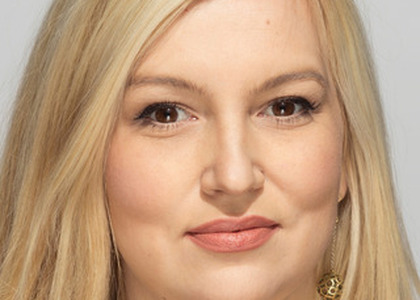 About Opera - as a passion and business with Maria Moț - General Manager of MWA Management (London)
Monday, 9 May 2022 , ora 10.07

Maria Moț is one of the most appreciated and successful artistic agents in the field of lyrical theatre. She lives in London. And her sunny smile seems - to all those who do not know that she was born in Romania- a typical Mediterranean smile.
She is the daughter of the exceptional bassist Mihai Moț. Raised among opera sets, with love and respect for artists… an adult who proudly assumes the emotions, discoveries and beatitudes lived in childhood and adolescence, with her father, at the Iași Opera. Back then, the days of the week were named after performances: "Aida", "Nabucco" - in which the father, it seems, embodied an incredible Zaccaria! -, "The Elixir of Love", "The Magic Flute"… While today, her weeks are shaped by abbreviations such as: Lise (Davidsen) - Ariadne MET; Freddie (De Tommaso) - ROH Debut; Gerald Finley - Welcome MONTH; Erin (Morley) - MET, Lise + Freddie - Last Night BBC Proms
She started her career as an artistic agent at the Centre Stage Artist Management in Berlin. She continued it at the prestigious London agency Intermusica. And since November 2020 she has her own agency, MWA (Maria Moț Artist Management) - where she deals with the commitments of 31 lyrical artists. Among them, the sopranos: LiseDavidsen, Anna Pirozzi and Irene Theorin; mezzo-soprano Angela Brower; tenors: Freddie De Tommaso, Pavel Cernoch and Stanislas de Barbeyrac, bass-baritone Gerald Finley. And among the Romanian artists, soprano Iulia Maria Dan, mezzo-soprano Ruxandra Donose, tenor Ioan Hotea and bassist Alexander Kopezi.
How did Maria Moț come to work with such valuable artists? The answer probably hides a story that I, for one, would like to know. Or, what prompted Maria Moț to break away from the Intermusica family and start an independent activity, just when all the opera houses were in lockdown? That would be a question. Or: what are the stages before signing a contract, the penalties for cancelling a show… and many more… questions about the presence - for the first time at the Opera Evening - of an artistic agent.
Sunday, May 8th, from 7 pm, Opera Evening - Special Edition with Maria Moț, Audio - in FM and Video - on the Facebook page of Radio România Muzical.
Luminița Arvunescu
Translated by Elena Patricia Măroiu,
University of Bucharest, Faculty of Foreign Languages and Literatures, MTTLC, year I
Corrected by Silvia Petrescu