> [Archived] Events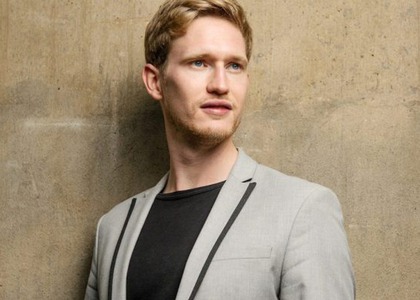 The opening concert of the 77th edition of the Prague Spring Festival
Thursday, 12 May 2022 , ora 10.14

The International Music Festival ''Spring Prague'' reached the 77th edition, the event being scheduled between 12th of May - 3rd of June 2022 -starting as we are used to - on the day of commemorating the composer Bedűich Smetana. In a traditional way, the schedule of the first concert includes the Cycle of Symphonic Poems''My Country'' by Bedűich Smetana, and this year the honor of performing this creation goes to "West-Eastern Divan" Orchestra founded by conductor Daniel Barenboim. Unfortunately, because of some heath problems, at the beginning of this month the Master announced that he will retire again temporarily. Thus, his place in Prague will be taken by the young German conductor Thomas Guggeis, who is 28 and was appointed by Barenboim himself.
The Thursday evening concert on the 12th of May will broadcast live on Radio România Muzicalfrom theSmetana Hall of the Prague Municipal Hall and it will be the first out of a series of two concerts having this programplanned in the capital of the Czech Republicfrom 12 to 13 May 2022.
On the other hand, for"West-Eastern Divan" Orchestra the two concerts evening in Prague mark the ending of a tournament runned by the assembly in Paris, Milano, München, Bruxelles, Luxembourg. A tournament entirely coordinated by conductor Thomas Guggeis, in whose program was the Cycle of Symphonic Poems ''My Country'' by Bedűich Smetana. The program was symbolically chosen by Daniel Barenboim, who particularly values this work he has recently conducted, considering the fact that it is significant for his orchestra formed by Israeli and Arab musicians.
Thus, I invite you on Thursday, May 12th, from 9 PM, as part of Scena europeană show, a landmark event, broadcast live from Prague.
Florica Jalbă
Translated by Mara-Sabina Rolea,
University of Bucharest, Faculty of Foreign Languages and Literatures, MTTLC, year I
Corrected by Silvia Petrescu