> [Archived] Events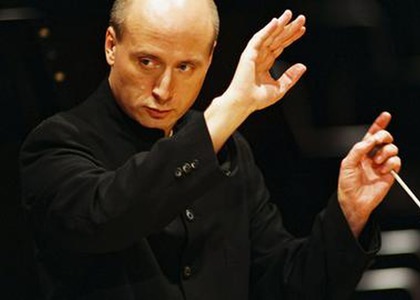 Paavo Järvi conducts the Frankfurt Broadcasting Symphony Orchestra in works by Sibelius, Beethoven and Reinvere
Monday, 23 May 2022 , ora 9.11

Renowned Paavo Järvi, the former Chief Conductor and current Laureate of the Frankfurt Broadcasting Symphony Orchestra, is invited to the desk of his former ensemble on Friday, May 20th, 2022. A concert will be held at the Frankfurt Grand Opera House, which we bring to you in a live broadcast, from 21.00, in a new edition of the European Scene show (producer - Octavia Galescu).
Opposites of some great symphonists are inscribed on the concert poster - Symphony VII op. 105 in C major by Jean Sibelius and Symphony VIII op. 93 in F major by Ludwig van Beethoven - Paavo Järvi being especially appreciated for the interpretation of this repertoire. The concert opens with new music - we will listen to the song "Und müde vom Glück, fingen sie an zu tanzen / And tired of happiness, they started dancing", written by the Estonian composer Jüri Reinvere, now 50 years old. He is also a poet and essayist, and has lived in Germany since 2005. This score of his was presented in the first audition in 2018, and in it Reinvere "presents (in a kind of contemporary version of Maurice Ravel's Waltz) the fatigue of civilization, imagining a kind of dance towards condemnation, outside a world of sound comfort "- according to the composer's statements taken over by Frankfurt Broadcasting.
The next opposite of Friday's symphony concert is Jean Sibelius' 7th Symphony. Initially it was to be called "Fantasia sinfonica", and later "Sinfonia continua". It was only at a later stage that Sibelius decided on the succinct "symphony" - although the score did not conform to the conventions. It is in a single movement - which is expressed, in fact, in the provisional titles - and cannot be divided into different sections, as we know from other symphonies written in a single movement. Finnish conductor and composer Osmo Vänskä spoke of this short but powerful score, dated 1924, as "sacred music".
Beethoven's Eighth Symphony, which concludes in the evening in Frankfurt, is full of rhythmic lightness, agility and elegance. "That's what you associate with Mozart, but you're not trained to see Beethoven," says Paavo Järvi (quoted by Frankfurt Broadcasting) after studying Beethoven intensely. "And he can have a lot of emotional warmth. I didn't realize that before," the conductor continued. Beethoven's Eighth Symphony seems to revisit the musical spirit of the eighteenth century, with the author also offering a lesson in musical humor.
To find out more about the evening's music program, as well as the collaboration between Paavo Järvi and the Frankfurt Radio Symphony Orchestra, during the break of the live broadcast, I suggest you listen to the recording of the discussion I had with Florin Iliescu, violinist and concertmaster of this German ensemble.
Irina Cristina Vasilescu
Translated by Georgiana-Carmen Rãdulescu,
University of Bucharest, Faculty of Foreign Languages and Literatures, MTTLC, year I
Corrected by Silvia Petrescu