> [Archived] Events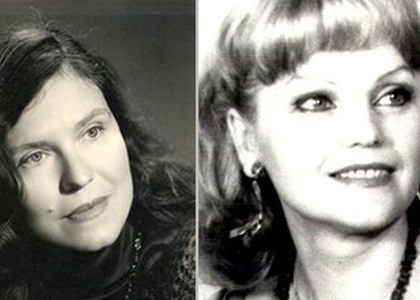 May 23rd-27th - the week of the composers Irina Odăgescu-Tutuianu and Liana Alexandra at "Contemporary Sounds"
Monday, 30 May 2022 , ora 8.19

In the week of May 23rd-27th, the show "Contemporary Sounds" is waiting for you with 5 special occasions for two special birthdays of the musical calendar. You will be able to listen to the most important creations written by two famous names of Romanian female composition - Irina Odăgescu-Țuțuianu and Liana Alexandra.
The Monday and Tuesday editions from 11.30 pm are reserved for the composer Irina Odăgescu-Țuțuianu, who celebrates her birthday on May 23rd. A special personality of Romanian composition, Irina Odăgescu-Țuțuianu graduated from the Bucharest Conservatory in 1963, in the class of professors Alfred Mendelsohn and TiberiuOlah, then actively attended the specialization courses in Darmstadt held by the great personalities of the time - Xenakis, Ligeti and Stockhausen. She was one of the longest-lived professors at the National University of Music in Bucharest and is a member of some prestigious art institutions in Romania. Irina Odăgescu-Țuțuianu stood out especially in the choral and vocal-symphonic genre, through a style that combines in a balanced way tradition with modernity. She remains today one of the rare figures who maintained a high artistic and conceptual level of choral art both during communism and after 1989, manifesting her creative force in other important genres, and you will be able to find the essence of it in the two shows we dedicate to her.
The evenings of Wednesday, Thursday and Friday are reserved for the creation of the regretted composer Liana Alexandra, who would have turned 80 on May 27th, 2022. A unique figure in Romanian composition since the 1970s, she graduated from the Bucharest Conservatory in 1971 where she studied with professors such as Tiberiu Olah, Aurel Stroe and Emilia Comișel, then took specialization courses at Darmsdat and Weimar in Germany, but also in United States of America in the 1980s. Liana Alexandra had a consistent creation in all major genres, evolving from neotonality with folk influences to her own concepts - called New Consonance and Visual Music, which were new milestones in avant-garde music, intensely promoted both in Romania and in the United States of America together with her husband - cellist Șerban Nichifor. Songs dedicated to him and recorded by the Romanian musician, but also other important compositions signed by Liana Alexandra will be part in the three editions.
So don't miss the meeting with music signed by Irina Odăgescu-Țuțuianu and Liana Alexandra, from Monday to Friday - 11.30 pm, on Radio România Muzical.
Dan Ghineraru
Translated by Elena Patricia Măroiu,
University of Bucharest, Faculty of Foreign Languages and Literatures, MTTLC, year I
Corrected by Silvia Petrescu