> [Archived] Events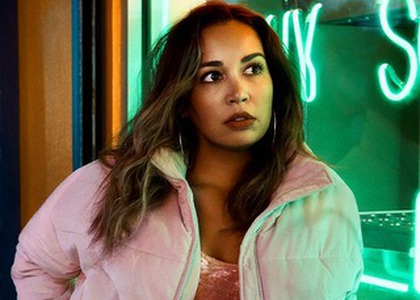 Last direct broadcast of the MET Season
Monday, 30 May 2022 , ora 8.25

The last show taken live from the Metropolitan Theatre in New York will be Lucia di Lammermoor by Gaetano Donizetti:
Lucia, of the Australian film and theatre director Simon Stone - with the action translated from Scotland of the XVI century to the United States and today - a show in jeans revealing the contemporary daily with all its own; Lucia of the American soprano Nadine Sierra (34 years old) - "whose colors and trills were executed with flair and aplomb" (Bachtrack) "with impeccable technique" (Financial Times), a "not necessarily dramatic but still magnificent" interpretation (New York Times); and, last but not least, "Lucia ... the show in which we will enjoy, once again, the solar acutes and the pathos of the Mexican tenor Javier Camarena (Edgardo), the refinement of the Polish baritone Artur Rucinsky (Enrico) and the robustness of the voice of the American bass-baritone Christian Van Horn (Raimondo).
Nadine Sierra and Lucia
The American soprano - with Portuguese roots - Nadine Sierra first played Lucia 8 years ago and says of that moment: "I was a little too young and inexperienced as a woman. My achievement was then, minimalistic. Meanwhile I developed from a human point of view and Lucia grew up in me, I am quite different. But I say honestly, it's not too much about the installation in which you play this role, but the level of understanding that you find yourself at as a human being." (statement from Nadine Sierra's interview with Radio Metropolitan Opera International).
This season, Sierra sang the role in 2 other productions - apart from Simon's production
Stone from the MET: at the San Carlo Theatre in Naples (January 18th-29th) - directed by Gianni Amelio and at the Munich State Opera (March 12th-24th) - directed by Barbara Wysocka. So, you can say, Nadine Sierra is one of the Glitters of the Moment: And there's not to miss a show with her in this role!
Luminița Arvunescu
Translated by Beatrice-Andreea Porumb,
University of Bucharest, Faculty of Foreign Languages and Literatures, MTTLC, year I
Corrected by Silvia Petrescu