> [Archived] Events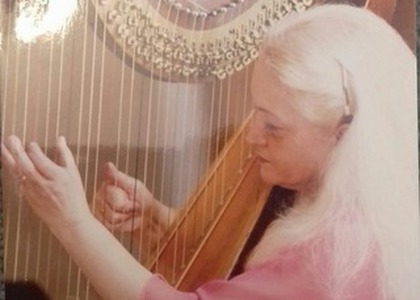 Together with the harpist Elena Ganțolea – About music and life
Monday, 6 June 2022 , ora 7.57

In the series of shows usually scheduled for Tuesday evening, from 7 p.m. (and broadcasted as a rerun most of the times the following Sunday, from 8 p.m.) I had the joy of talking on multiple occasions with figures of musical life who started their journey from Romanian lands, whose activity frequently marked the equality between their Music and their Life. As musical interests often require the beginning of schooling at an early age, we are not very surprised when we see that the numbers of career years are sometimes very close to the number of life years found in the identity card … But the dedication, talent, tenacity, will to pass beyond the difficulty of the repertoire, the stress caused by exams and competitions, the inherent emotions of every moment spent on stage in front of the audience built together - as a whole - a strong "engine" which pushed all these performers further down their path.
This seems to also be the explanation for the harpist Elena Ganțolea's impressive career, whose name was associated with the National Radio Orchestra's seasons for decades - as a member of the ensemble, but also as a soloist, with explorations of the Romanian composition school, through scores performed on the podium or recorded.
In 1995, a chronicle by Veronica Zbarcea affirmed - "Elena Ganțolea, after 25 years of Radio activity, with countless solo or orchestral appearances, on tapes, records and at concerts, honors the harp school whose result she is" … with 25 years of activity behind her, the little blonde enchants the audience with the chromatic volutes, rising from pinched strings and alternated pedals; a little girl whose hair is the same color as her harp's wood; a little girl … great artist, serious, solemn, talented, sensitive, open to any knowledge adventure … truly a professional … and the audience's love, shown even in … the foyer, says everything about this artist and person's quality, namely Elena Ganțolea." From that moment, another 22 career years were added on the same podium … and the recordings recorded on disk or kept in the radio's sound library bear witness to her value.
With music performed byElena Ganțolea, guided by the words of this artisan of sound images (and I confess that she was not so "generous" with the memories about herself, but rather about those around her during the telephonic conversation) I am waiting for you at a new series of shows "About music and life", having as guest, the harpist Elena Ganțolea, starting with May 24th, from 7 p.m.
Anca Ioana Andriescu
Translated by Ioana Negrea,
University of Bucharest, Faculty of Foreign Languages and Literatures, MTTLC, year I
Corrected by Silvia Petrescu