> [Archived] Events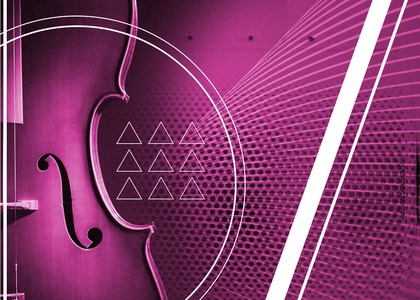 Iași musical world welcomes the future presence of Radio România Muzical in Iași
Tuesday, 14 June 2022 , ora 15.32

The announcement of the awarding of the 95.4 FM frequency for the broadcasting of Radio România Muzical in Iasi was received with enthusiasm by the musical world of Iasi. Leaders of musical institutions and artistic education institutions, along with musicians originally from Iasi, today, internationally recognized names, expressed their joy to be able to listen in Iasi to the broadcast of the only Romanian station dedicated to cult music.
Over the years, Radio România Muzical has developed special collaboration relationships with Romanian musicians. Two of these names that shine internationally and that have also distinguished themselves through their special connection with the legacy of the Romanian space are those of pianists Alexandra Dariescu and Raluca Stirbat, both originating in Iași.
Alexandra Dariescu sang for the first time in a Romanian seasonal concert on March 24th, 2017, at the invitation of Radio România Muzical, an event that took place at the Radio Hall, together with the National Radio Orchestra, led by Cristian Macelaru, dedicated to the 20th anniversary of the establishment of Radio România Muzical. Alexandra Dariescu: "Great news for all music lovers! Radio Romania Muzical comes to Iași and we are sure that it will be even closer to the souls of each of us. We welcome him, with quality music as he has accustomed us, with good and interesting news and to meet soon, together, in Iași!".
Pianist Raluca Stirbat, the well-known promoter of George Enescu's creation and legacy, was designated in 2015 the winner of the contest organized by Radio România Muzical, "Classical Music Disc of the Year", for the integral works for piano by George Enescu. At the beginning of 2018, Raluca Stirbat presented in a recital in Bucharest, together with cellist Rudolf Leopold, the premiere of a rediscovered work signed by Constantin Silvestri, also an event organized by Radio România Muzical. Raluca Stirbat: "We received with great joy the news that Radio România Muzical will also broadcast in Iași from the spring of 2023. It is news that will certainly thrill many people from Iasi and I am thinking here especially of the generations of avid music lovers who grew up and lived with and through the concerts of the "Moldova" Philharmonic. It is wonderful that Radio România Muzical will now penetrate directly, uncomplicated and brightly into everyone's homes, especially after the two years of pandemic and in the dark times we are going through. All the best, at the biggest and as far away as possible, dear Radio România Muzical!"
The representatives of the main musical institutions in Iasi also welcomed the future presence of Radio Romania Muzical in Iasi.
Professor Bujor Prelipcean, PhD, General Director of the "Moldova" Philharmonic in Iași: "The impact I think will be enormous, because Radio România Muzical is very often listened to and in recent years it is listened not only to specialists, but by all quality music buffs. So I can only congratulate and be glad that I will be able to listen more easily and enjoy the good music that this radio station makes".
Andrei Fermesanu, interim manager of the National Opera in Iași: "It's very good news, because you are the only radio station that focuses its activity on everything that means classical music - chamber music, symphonic, opera, operetta, jazz - and it's a good thing for all the listeners of your station that from here, in Iasi, they will have the opportunity to be in contact with you on the wave path. I think it will increase the number of people who listen to your station because the offer is very diverse. You have these important events at the national level interconnected with what is happening in the musical and artistic life worldwide and accessing this formula of openness I am convinced that many listeners will connect, in turn, with a general, plenary musical context. We are with you because, after all, you are the most important vector in this radio sphere of promoting culture, classical music."
Prof. Irina Florian, director of the National College of Arts OctavBancila in Iasi: "What good news, even wonderful! Iasi and our entire artistic community, and not only, really deserved this news. Radio România Muzical in Iași can only be a reason for joy for all of us. I think so! I wish you "Vivat, crested, floreat!" To be thriving, to live, to grow beautifully! Iasi is a strong cultural center and deserves to be known at regional level and, lo and behold, nationally."
Assoc. prof. dr. Ciprian Ion, dean of the Faculty of Interpretation, Composition and Musical Theoretical Studies of the "George Enescu" University of Arts in Iași: "The appearance of a specialized radio station of classical music in our area is welcome because, practically, it is a niche that no one covers at the moment. So, the appearance of a radio station that illustrates what is happening in the cultural life of Iași and Iași area can only popularize the events, the cultural actions, absolutely anything related to the music in our area. It is possible that the important musical events in Iasi have reached Bucharest more difficult, and the existence of a Radio România Muzical for Iasi would probably facilitate a lot our recognition in the country. From my point of view, any initiative to promote classical music is welcome. We take into account all the context in which we find ourselves now, and we know that art has a very important role in dressing, let's say, from the wounds of hardships that we have been going through lately. It also contributes a lot to the education of the future musician students we deal with. Any form of classical music diffusion and popularization of classical music is welcome."
Pianist Vasilica Stoiciu-Frunza, assoc. prof. dr. at the Faculty of Interpretation, Composition and Musical Theoretical Studies of the "George Enescu" University of Arts in Iași: "Congratulations on this achievement! I believe that it was long ago the case that we also had this elite post, because a music station is not only meant to inform, but I consider it also a deep education post for all listeners of all ages. A post of this type was required in Iasi and I am glad that this special action was carried out by the Romanian Broadcasting Company and, obviously, by all those who serve this post. I think it's very important, and all the more so because here we are talking about a combination of great interest and great depth between culture and education, education through culture, and I think that a music radio station can touch on a lot of details of this type, especially since we kind of know what music education is like in school and what is the musical level of our friends who surround us. because we see in the auditoriums, in the concert halls and we found that things are not encouraging. But the fact that the halls are full is an important thing, but it is not enough."
At its meeting of May 19th, 2022, the National Audiovisual Council granted the broadcasting license in Iasi, for the frequency 95.4 FM, to Radio România Muzical. The only Romanian station dedicated to classical and jazz music will be able to be listened to on three frequencies, the first two being received almost 20 years ago. The emission in Iași will start at the latest starting with the spring of 2023.

Translated by Beatrice-Andreea Porumb,
University of Bucharest, Faculty of Foreign Languages and Literatures, MTTLC, year I
Corrected by Silvia Petrescu