> [Archived] Events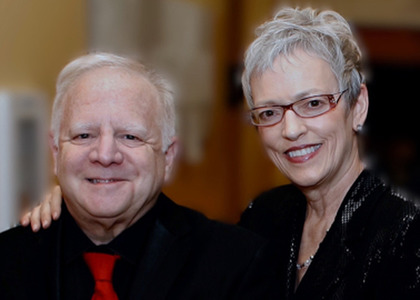 "From the new world"...
Wednesday, 12 October 2022 , ora 10.38

Under this title, the concert is held on October 13th, 2022 at the Great Studio of German Broadcasting in Hanover. "Made in USA!" or "From the new world" - the organizers say - "comes not only from the most famous symphony of AntonŪn DvoÝŠk, but also from the couple of American musicians Cindy McTeeand Leonard Slatkin. Both have been active for a long time in Europe: she as a music composition student under the guidance of the famous Krzysztof Penderecki, he as main conductor of various London orchestras.
The evening begins with composer Cindy McTee's work - "Double Play" - written in 2010 for Leonard Slatkin and for the Detroit Symphony Orchestra. "A real pleasure to listen to" says a critic about "Double Play" - a contemplative work, animated, in the second part, by jazz rhythms. Raised in Los Angeles, Leonard Slatkin has been the main conductor in nearly every major orchestra in the United States: in St. Louis, Cleveland, Washington, Nashville, Pittsburghand, of course, Detroit. Leonard Slatkin is the musician who builts bridges between the old world and the new one, between American and European musical culture. And what work would fit bettert han Symphony no. 9 "From the New World" by Antonin DvoÝŠk, composed by him durin ghis directorship at the New York Conservatory.
The musical couple Cindy McTeeand Leonard Slatkin will be joined by Dutch cellist Harriet Krijgh. Versatile musician, exclusive Deutsche Grammophon artist, Harriet Krijghis a lead singer with appearances on major concert podiums, member of the Artemis Quartet and director of her own music festival. She will perform Sonata no. 1 op. 32 in C minor for cello and piano in an arrangement for cello and orchestra by Camille Saint-SaŽns - a musical work with strong European roots, thus completing the "Musical bridges" concept of the concert, from October 13th, in Hanover.
Radio Romania Muzical takes over this concert, Thursday, October 13th, 2022, at 9:00 p.m., being broadcast as part of the European Stage.
Jeanine Costache
Translated by Denisa-Elena Cinc",
University of Bucharest, Faculty of Foreign Languages and Literatures, MTTLC, year I
Corrected by Silvia Petrescu