> [Archived] Events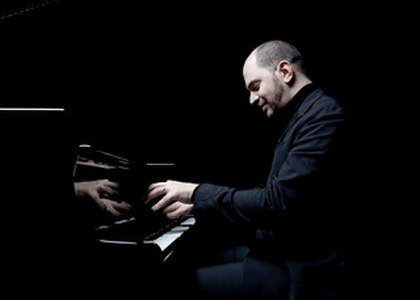 Kirill Gerstein performs two great concertante works for piano at Herkules Hall in München
Thursday, 20 October 2022 , ora 10.23

At the end of this week, the American pianist, born Russian, Kirill Gerstein will not only perform one piano concert, but two great concertante works with the Bavarian Radio Symphony Orchestra and American conductor Alan Gilbert.
On Radio Romania Music you will be able to listen live to this extraordinary event which takes place at Herkules Hall in München.
You will listen to Rhapsody on a Theme of Paganini op.43 by Serghei Rahmaninov and Burleske for piano and orchestra by Richard Strauss interpreted by an artist with great range who manages to easily go from soft music to jazz. Kirill Gerstein was born in Russia but he became an American citizen in 2003. He spends his time in both the USA and Germany where he teaches at the University of Music of Stuttgart, while also performing constantly as a soloist on some of the most magnificent stages in Europe, USA, Asia and Australia.
The concert you will see on Friday at 9 pm is part of a series of performances that Kirill Gerstein, along with Bavarian Radio Symphony Orchestra, will hold in München and in a couple of tours with the conductors Alan Gilbert, Daniel Harding, Antonello Manacorda and ErinaYashima.
In the second part of the concert, you will be able to hear Piano Quartet in G minor op. 25 by Johannes Brahms, enacted in a unique way by Arnold Schoenberg's orchestra. He states that his interpretation is "Brahms's fifth symphony", a truly convincing joke if we take into consideration some of Europe's finest orchestra performance. Bavarian Radio Symphony Orchestra, founded in 1949, under the baton of Alan Gilbert, will delight us with this superb work at the end of the concert at Herkules Hall…

Translated by Cristina Ioana Bontea,
University of Bucharest, Faculty of Foreign Languages and Literatures, MTTLC, year I
Corrected by Silvia Petrescu