> [Archived] Events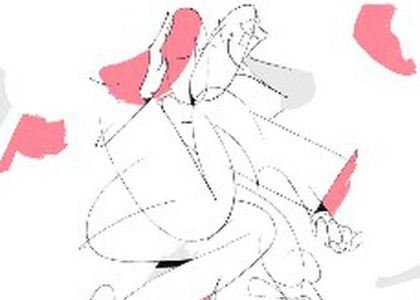 LIVE from Munich: premiere of Mozart's Cosi fan tutte
Monday, 31 October 2022 , ora 10.03

Cosi fan tutte- the last of the three operas written by Mozart to a libretto by Lorenzo Da Ponte (first performed in January 1790 in Vienna), returns to audiences in the Bavarian capital in a special context: conductor Vladimir Jurowski's first encounter with the music of Wolfgang Amadeus Mozart during his tenure as General Musik Direktor (the musician who has taken over as conductor of the Munich Opera Orchestra in 2021).
If the critics' acclaim accompanied Vladimir Jurowski's performance in Alban Berg's "Wozzeck" (in a performance that had already been "living" for 12 years on the Bavarian institution's bill), with the completely different sound of the orchestral ensemble under his baton being noted, it is easy to understand the interest with which this Mozart premiere is awaited, in the interpretative vision of an artist with such a rich career, frequently concerned with the great modern scores destined for the opera house. This collaboration with the Australian director Benedict Andrews, (also known for his work in the field of cinema), is a modern adaptation of the subject illustrated by Lorenzo Da Ponte in the libretto originally conceived for Salieri and eventually entrusted to Mozart; from the construction of the stage to the actual costumes, from the design that includes photographs by an American artist (Todd Hido) to the imagination of a kind of ... "flow of desire" by bringing into the set a ... mattress which - as the director explains - navigates like a symbol through the various moments of the performance.
The solo cast draws on names from different generations and cultural spaces, most of them at the forefront of international musical life. Louise Alder, from the UK, returns to this Mozart score as Fiordiligi, having previously tackled the role of Despina; she has also made her mark as Gilda in Rigoletto and Musetta in La Boeme - to mention just two of her repertoire openings.
Avery Amereau, originally from Florida and educated at Juilliard but also in Germany, also appears in mezzo-soprano and contralto roles; in Munich she will join Dorabella in other Mozart roles (e.g. in Cherubino). The acclaimed French soprano Sandrine Piau will portray Despina - a character very different from the Baroque musical roles we are familiar with in her voice.
The three male voices included in the solo cast of this opera come from Germany, but if the young baritone Konstantin Krimmel (as Guilelmo) first showed a passion for lieder, the lyric tenor Sebastian Kohlhepp (as Ferrando) has already spent a decade in important opera seasons, accumulating several Mozart experiences; making his debut as Don Alfonso, the more mature bass-baritone Christian Gerhaher is a name familiar to some of you perhaps from his appearances in vocal symphonic works, also broadcast on Radio România Muzical via Euroradio.
Therefore, on Wednesday October 26th at 8 pm, live broadcast of the premiere of Mozart's Cosi fan tutte at the Munich State Opera, an event conducted by Vladimir Jurowski.
Anca Ioana Andriescu
Translated by Cosmina Florentina Ciobanu,
University of Bucharest, Faculty of Foreign Languages and Literatures, MTTLC, year I
Corrected by Silvia Petrescu