> [Archived] Events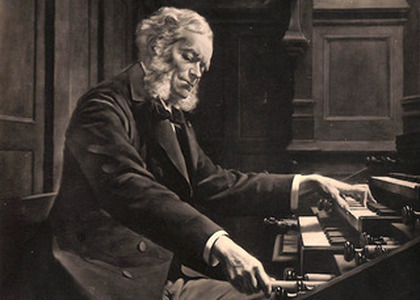 The César Franck Bicentennial
Monday, 7 November 2022 , ora 9.53

This is the title under which the concert taking place on November 3rd at the "Radio France" Auditorium is held. December 10th marks the 200th anniversary of the birth of César Franck. It will not be entirely a César Franck dedicated program, but there will be an alternation between the French composer's works and pages from the work of Richard Wagner. Because, the organizers say, "César Franck's contemporaries used to pity the fact that his work was contaminated by Wagnerism, which, after 1870, represented as much a political mistake as a musical one. In order to listen to what the author of the symphonic poem entitled Rédemption owes (or not) to the author of the Rienzi opera, this concert will alternate symphonic pages from both composers. Harmony, orchestration, melodic conception: let us see what Wagner was able to convey to Pater seraphicus."
These things will be unveiled by the France National Orchestra conducted by Andris Poga. Principal conductor of the Stavanger Symphony Orchestra, Andris Poga is a guest of the most important ensembles in Germany, France, Italy, Japan and Scandinavia. In the 2022-2023 season, the Latvian conductor will prepare several debuts at the lectern of the Göthenburg Symphony Orchestra, the Brussels and Warsaw Philharmonics, the Salzburg Mozarteum Orchestra and the Berlin Konzerthaus Orchestra.
The soloist of the evening, in César Franck's work "Les Djins", symphonic poem for piano and orchestra, will be the pianist Adam Laloum. He is one of the most important French pianists, winner in 2009 of the prestigious "Clara Haskil" competition. Adam Laloum became an exclusive Sony Classical artist in 2018 when he released his first solo album.
So to conclude, César Franck and Richard Wagner live at the "Radio France" Auditorium, Thursday November 3rd, 2022, 9 P.M. on the European Stage.
Jeanine Costache
Translated by Ioana Negrea,
University of Bucharest, Faculty of Foreign Languages and Literatures, MTTLC, year II
Corrected by Silvia Petrescu