> [Archived] Events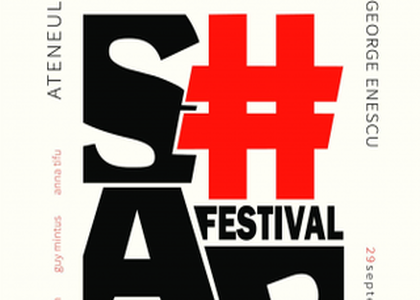 S#arp Festival at the Romanian Athenaeum
Monday, 14 November 2022 , ora 11.34

Daniel Ciobanu, a resident artist of the "George Enescu" Philarmonic, declared in January, when taking over this post: "I finally have the occasion to implement a complex programme that is not directly related to classical music; we are going to integrate many social aspects along this residence. I've always had the desire to somehow unite the forces of arts, not only when it came to music, but also the ones of dance, painting and so on and this is the right occasion for it. I can carry out some of the artistic fantasies on a well-known scene and I have the power to create some traditions and spread what culturally takes place on the scene of the Athenaeum."
A wish came true through the first edition of the S#arp Festival, which took place between the 29th of September and the 2nd of October 2022 under the dome of the Romanian Athenaeum. With this festival, the "George Enescu" Philarmonic opened its chamber season for 2022-2023. The four recitals of the festival brought together artists from six different countries, musicians that have remarkable careers and are winners of some important international contests.
Of course, the main character was Daniel Ciobanu, resident artist of the Philarmonic, one of the most appreciated pianists of the young generation, winner of the Second Prize and of the Public's Prize of the Arthur Rubinstein Contest- Tel Aviv, 2017 Edition. The chamber music, jazz and contemporary dance met in the four nights of the S#arp Festival you will listen to on Radio România Muzical.
On the 29th of September, the first night of the festival, Daniel Ciobanu was on stage with Simon Trpèeski. Often invited to sing with the most prestigious orchestra from Europe and SUA, the pianist from Northern Macedonia came back on the stage of the Romanian Athenaeum in a genuine duet of friends. Solo, using one piano or two, the two interprets invited the public to cross the history of music through the universe of dance, in Ravel's music, Grieg, Mozart, Schubert and BuŸarovski.
You can listen to the recording of the first recital of S#arp Festival on Thursday, 17th of November, 19:30 at Concertele Radio România Muzical.
Jeanine Costache
Translated by Ema-Teodora Rădulescu,
University of Bucharest, Faculty of Foreign Languages and Literatures, MTTLC, year I
Corrected by Silvia Petrescu