> [Archived] Events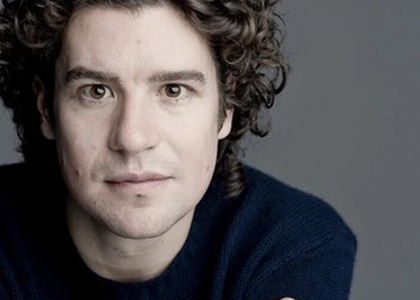 Edward Elgar, Julian Anderson and Antonín Dvořák, live from the Berlin Philharmonic
Thursday, 17 November 2022 , ora 10.08

On the 18th and 19th of November, the German Symphony Orchestra will be led by the music director of the ensemble, conductor Robin Ticciati. He has held this position since 2017 and all this time, he has managed to impressnot only the ensemble's musicians, but also the music lovers with his lively style, unwavering passion for music, and artistic vision.
At the Berlin Philharmonic, Robin Ticciatiproposes a programme which strikes a balance between 'old' and 'new'. This is shown inAntonín Dvořák's Cello Concerto, which can be, to a certain extent,attributed to the composer's transitional period from the 'Old World' to the 'New World'. Musicologists have not yet reached an agreement on whether the orchestral works written during Dvořák's stay in New York are American or Czech-inspired.
Its rich Late Romantic melodics, as well as its symphonic dimensions give the concerto pride of place in the great cellists' repertoire.
On the 18th of November, on Radio România Muzical, we will have the privilege of listening to Dvořák's composition, performed by the British Steven Isserl is, one of the greatest cellists of our time, a musician with Moldovan roots, whose grandfather was born in Chișinău. The connection between 'old' and 'new' is made by Symphony No. 2, which was written by the British composer Julian Anderson between 2019 and 2021.
The common thread in these two works by Antonín Dvořák and Steven Isserlis is the very title of the symphony, namely Prague Panoramas. The title belongs to a book by Josef Sudek, which includes stylised panoramic photographs of the city of Prague.
The composer describes his source of inspiration as follows: 'This picture book, which almost resemblesa painting, has a certain theatrical dimension to it, reminding me of a symphony. The grandeur of the photographs themselvesevokes orchestral sounds and textures.' The balance between 'old' and 'new' is achieved through the classical textures of Introduction and Allegro, Op.47, by Edward Elgar.
You can listen to these pieces of classical music broadcasted liveon Radio România Muzical, on Friday, 18th of November 2022, at 21:00, during the show entitled European Scene.
Jeanine Costache
Translated by Valentina Mihai,
University of Bucharest, Faculty of Foreign Languages and Literatures, MTTLC, year I
Corrected by Silvia Petrescu