> [Archived] Events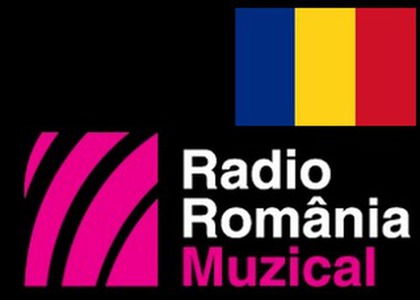 December 1st – Romania of Musical Values Day at Radio România Muzical
Monday, 28 November 2022 , ora 10.28

We celebrate at Radio România Muzical Romania's National Day - a Romania of musical values, with recordings made by recognized musicians and young musicians from our country, those we consider the heirs of musical Romania.
Starting at 7.00 am, Liviu Petu proposes a special edition of the morning show Musica Viva, with great Romanian performers, conductors and composers in the foreground.
December 1st is Romania of Musical Values Day at Radio România Muzical. From 10.00 am to1 pm listen to a selection of recordings with works of George Enescu, George Stephănescu, Tiberiu Brediceanu, Carol Miculi, Nicolae Kirculescu, as well as two records broadcast for the first time, published at Casa Radio Publishing House, with young Romanian musicians who honor our country at home and abroad: the first one is made by pianist Florian Mitrea and includes sonatasby Ludwig van Beethoven, and the second one has as performes: the violinist Ioana Cristina Goicea, cellist Andrei Ioniță and pianist Daria Tudor, with chamber works composed by the same great German composer, from whose passing has turned 195 years. Produced by Monica Isăcescu and Florica Jalbă.
A festive edition of the drive time Perpetuum mobile is proposed by Lucian Haralambie, starting at 5 pm, and starting at 7 pm. we offer you live from the Radio Hall, the concert dedicated to Romania's National day, held by the National Radio Orchestra, conducted by Cristian Mandeal. The soloist will be the appreciated cellist Cornelius Zirbo, another young man represented by the success of Romania's musical values. Presented by Sebastian Crăciun.
Starting at 9.00 pm, in the radio show European Scene, a recognized voice admired on the great opera stages of the world, soprano Iulia Maria Dan is among the soloists of a recent recording with theLudwig van Beethoven's Ninth, presented at this year's edition of the Verbier Festival. During the same edition, pianist Luiza Borac and pianist Maria Diana Petrache - soloists in a concert held last year at the Organ Hall in Chișinău together with the National Chamber Orchestra of the Republic of Moldova. Produced by Laura Ana Mânzat.
And at the end of this holiday marathon day, at 11:30 pm, the radio show Contemporary Sounds brings to your attention, as usual, names from the gallery of the great Romanian composers - this time Adrian Enescu and Violeta Dinescu. Produced by Dan Ghineraru.

Translated by Bogadan-Nicolae Tănăsescu,
University of Bucharest, Faculty of Foreign Languages and Literatures, MTTLC, year I
Corrected by Silvia Petrescu