> [Archived] Events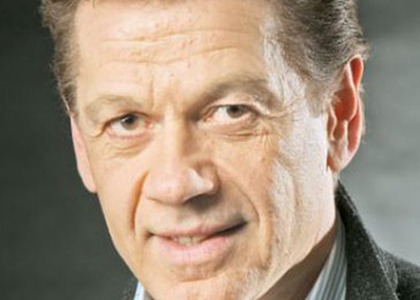 Conductor Christian Badea – on the stage of the Radio Hall
Tuesday, 13 December 2022 , ora 14.25

The National Radio Orchestra and the Radio Academic Choir, put together by Ciprian Țuțu, performed on Friday, the 9th of December 2022, having Christian Badea at the rostrum. The overture of "The Sicilian Vespers" by Giuseppe Verdi was followed by well-known arias not only from this opera, but also from "Simon Boccanegra" and "Don Carlos" by the same composer, as well as from "The Barber of Seville" by Gioachino Rossini, having the famous American bass, Eric Halfvarson, as soloist.
The first part of the Radio Hall concert was tackled by Lucian Sinigaglia, a researcher specializing in the history of opera performance:
"It was an incredible concert, as they all are lately at the Radio Hall, a place where we look forward to coming every time. The famous bass, Eric Halfvarson, despite having some mild seasonal voice problems, performed using most of the interpretative art which became his breakthrough on the great stages of the world. We are hoping for a second part, the Symphony No. 9 in E minor, "From the New World", by DvoÝŠk, a brilliant piece, like only the Radio Orchestra can perform when led by such a great conductor."
And this is exactly how the second part of the concert went, the Radio Hall vibrating with AntonŪn DvoÝŠk's music.
"The second part went extremely well, a few instruments in particular: first of all, the English horn, second of all ― my first Horner, third of all ― the clarinet. The conductor was amazing, we are honoured that we get to have him here, it's one big celebration. I am Ilie Mihalache and what you see in the percussion team is only a part of my students.
In the end, we listen to maestro Christian Badea's statement:
"I think our program was very interesting for the public. It's a rather unusual pairing of composers… We performed mostly Verdi in the first part, but I think the public enjoyed the program. The Radio Academic Choir also participated. I'm already looking forward to the next time that I will get to see them, and that is in the George Enescu International Festival, where we will be performing Symphony No. 5 in D major, Isis, by Enescu, together with the Orchestre National du Capitole de Toulose.
The Symphony No. 9 in E minor by DvoÝŠk is one that the orchestra knows well and performs with great pleasure, meaning that they really pay attention to all the details and render the enthusiastic and touching part of this piece. So, it was truly a pleasure.
Reportage by Lucian Haralambie
Translated by Raluca Daniela Miloș,
University of Bucharest, Faculty of Foreign Languages and Literatures, MTTLC, year I
Corrected by Silvia Petrescu