> [Archived] Events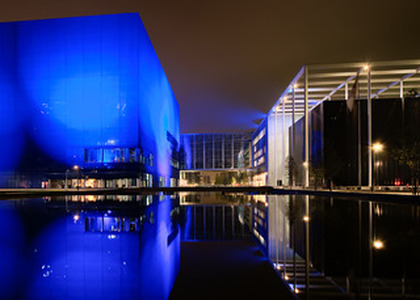 "Messiah" Oratorio (HWV 56) by Georg Friedrich Handel with the National Vocal Assembly of Denmark and Concerto Copenhagen, conducted by Lark Ulrik Mortensen
Thursday, 15 December 2022 , ora 10.30

The end of the year brings us a new version of Georg Friedrich Handel's Messiah. It is a tradition on Europe to associate this monumental piece with the Christmas celebration within 'the most festive concert of the year' according to the presentation given us by the European Broadcasting Union. In other words, we have the opportunity to listen to Handel's "Messiah" in a Danish interpretation broadcasted live on Thursday, the 15th of December at DK Koncerthuset, Copenhagen'smodern hall, by bringing The National Vocal Assembly of Denmark, Concerto Copenhagen and four soloists- soprano Joanne Lunn, countertenor Alex Potter, tenor Benedikt Kristjánsson and bass player Stephan MacLeod, conducted by Lars Ulrik Mortensen, one of the most skilled harpsichord player and conductor of the moment, specialized in old music.
13th of April 1972. The first audition of the new "Messiah" Oratorio was performed in Dublin as part of a charitable concert with the attendance of two cathedral choirs- a victory eloquently described by the Irish Press: 'We lack the words to describe the excitement offered to an admiring audience, which came in large numbers. The Sublime, the grandiose, the tender were all put into the service of the most noble and touching words which conspired to charm the heart and the hearing." I think that the appreciation remain valid until today because Handel's "Messiah" enjoys the same succes on any meridian and in every formula- close to the original, with relatively small assemblies of old music or in epic versions (even Mozart had orchestrated such a version).
It is obvious that this time, through Lars Ulrik Morensen and Concerto Copenhagen we are offered an original version, more precisely two of the three parts of the Oratorium, which describes Jesus Christ's life beginning with Isaiah's prophecies and ending in the second part with the famous Halleluja- an ideal way for us to become closer to the Christmas Spirit through music.
Marina Nedelcu
Translated by Georgiana Morozii,
University of Bucharest, Faculty of Foreign Languages and Literatures, MTTLC, year I
Corrected by Silvia Petrescu