> [Archived] Events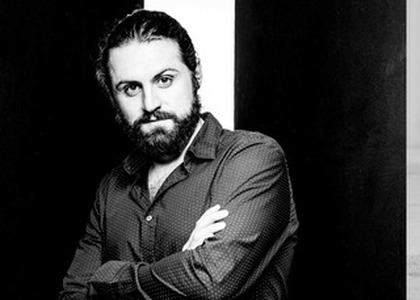 LIVE from Wigmore Hall –lied recitalperformed by baritone Konstantin Krimmel
Friday, 3 February 2023 , ora 13.17

Monday, February 6th, starting with 3 p.m.
One of the best artists at the moment is half Romanian. Konstantin Krimmel is 30 years old, he was born and raised in Germany, but his mother is Romanian, and he spent all his holidays in Romania.

On Monday, February 6th, 2023, Konstantin will be performing at Wigmore Hall in London, together with the pianist Ammiel Buschakevitz, lieds by Robert Schumann, EusebiuMandicevski and Johannes Brahms.
\Konstantin's parents aren't musicians, but they are music lovers. As a child, he was part of the St. GeorgsChorknaben choir in Ulm, his hometown, this stage being the basis of his musical education. Afterwards, at the age of 21, he began taking singing lessons with Prof. Teru Yoshihara, at the State University of Music and Performing Arts in Stuttgart. After only 9 years of study, Konstantin has many things to be proud of: several important awards, a discography that contains several albums (of which the most recent one, released by Deutsche Grammophon featured pianist Hélène Grimaud) and appearances in lied recitals, as well as in opera performances.
Although he also sings opera (he is a member of the ensemble of the Bavarian State Opera in Munich), the artist is particularly attracted to the world of lied. He developed this passion during his studies and continues to expand his repertoire. Starting with 2021 and until 2023 he is part of the BBC New Generation Artists programme, which is also why he was invited to give a recital now at Wigmore Hall. Konstantin has performed at Wigmore Hall before, but in a completely different context: a musician friend, also a baritone, fell ill and asked Konstantin to replace him in his recital. This is how, in 2020, the young singer ended up sharing the stage with one of the most famous pianists specialized in the interpretation of the lied repertoire - Malcolm Martineau. The two got along very well and people will be able to listen to them again at Wigmore Hall on July 19th, 2023.
Konstantin gave recitals at the KölnerPhilharmonie, the Deutsche Oper and the Konzerthaus in Berlin, the Frankfurt Opera, as well as in Madrid, Barcelona, the Royal Concertgebouw in Amsterdam and London. He also enjoys singing vocal-symphonic music, collaborating with conductors such as Jakub Hru¹a and Kent Nagano, among others. When it comes to opera, he plays roles like Guglielmo in Mozart's Cosi, Papageno in The Magic Flute, as well as scores by Richard Strauss.
We're watching him perform lieder live from Wigmore Hall. A new lunchtime concert that I invite you to listen to together with us. On this occasion we will learn more about the German-Romanian artist, from the interview he gave me.
Irina Cristina Vasilescu
Translated by Cristina-Bianca Ion,
University of Bucharest, Faculty of Foreign Languages and Literatures, MTTLC, year II
Corrected by Silvia Petrescu