> [Archived] Events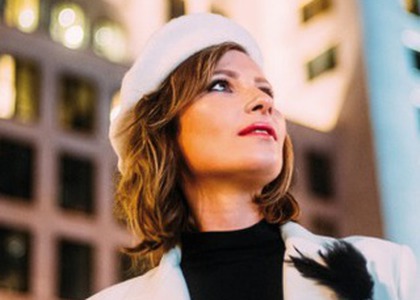 Bohuslav Martin¨ and Jean Sibelius together with conductor Jakub Hr¨╣a and violinist Lisa Batiashvili at Isar Philharmonic in Munich
Tuesday, 28 February 2023 , ora 15.03

"At the moment, there is no conductor more specialized in the music of Bohuslav Martin¨ than Jakub Hr¨╣a". This is what is said about the charismatic conductor awarded with numerous prizes. "It's wonderful to interpret Martin¨. He's one of those composers who speaks directly to everyone - musicians and public alike. As soon as you play his music in the program, it's a success" declares Jakub Hr¨╣a, the guest of the Bavarian Radio Symphony Orchestra on March 2nd and 3rd concerts at Isar Philharmonic in Munich.
Inaugurated on October 8th, 2021, the Isarphilharmonie is the newest concert hall found in a building started from scratch, of which the people of Munich and not only are very proud. Jakub Hr¨╣a had the honor of conducting the first concert performed here by the Bavarian Radio Symphony Orchestra on October 29th, 2021. The Isar Philharmonic was built in just one year and a half, resulting in an industrial style building, with a capacity of 1900 seats and impeccable acoustics, designed by Yasuhisa Toyota who was also involved in the Paris Philharmonic, as well as the Walt Disney Concert Hall in Los Angeles.
Jakub Hr¨╣a chose for the two concerts which will take place on March 2nd and 3rd "The Frescoes of Piero della Francesca" and Symphony I by Bohuslav Martin¨. The two works that Jakub Hr¨╣a brings to Munich present two different facets of the Czech composer: the one steeped in the folklore of his homeland in the First Symphony written in 1942, and an impressionist-mystical one from "The Frescoes of Piero della Francesca" which is a work composed in 1955 and influenced by the fresco "Legend of the True Cross" belonging to thee Renaissance painted Piero della Francesca.
Certainly, the success of the concerts will be ensured by the presence of a guest as appreciated as Jakub Hr¨╣a and that is the Georgian violinist Lisa Batiashvili, who will interpret the magnificent Concerto Op. 47 in D minor by Jean Sibelius. And certainly the sound of her violin - an ex-Joachim Stradivarius, from 1715 will leave an indelible mark in the memory of those who will be at the Isar Philharmonic in Munich.
On March 3rd, from 9 P.M., you can listen to this concert broadcast on Radio RomÔnia Muzical live on the "European Stage" show.
Jeanine Costache
Translated by Ioana Negrea,
University of Bucharest, Faculty of Foreign Languages and Literatures, MTTLC, year II
Corrected by Silvia Petrescu