> [Archived] Events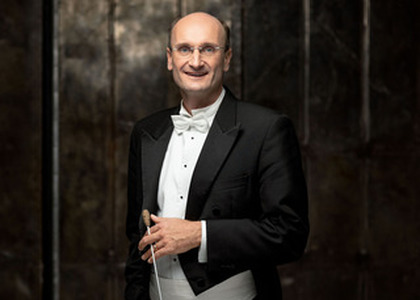 A night dedicated to Johannes Brahms at Kuppelsaal from Hanover, conducted by Andrew Manze
Thursday, 9 March 2023 , ora 11.50

We will broadcast the fourth concert of the five held under the aegis of the Brahms Festival, which takes place between 11 and 18 March 2023, at the Dome Hall or "Kuppelsaal" of the Congress Center from Hanover.
The Symphonic Orchestra of the German Radio-Broadcasting from Hanover will perform under the guidance of Andrew Manze, and the opinion of this great British musician about Brahms is that "his music has something magic".
Andrew Manze has built a special career, and had dedicated his life mainly to old music, he has collaborated with ensembles from all around the world, that perform this type of music. The British press named min "Grappelli of baroque violin", referring to StephaneGrappelli, a great French jazz violinist, a legend of virtuosity of this instrument.
But Andrew Manze shines to the same extent as a maestro, he has been the conductor of the Symphonic Orchestra of the German Radio-Broadcasting from Hanover since 2014 and for the first part of the night of 17th March, he offers us the Double concert op. 102 in A minor at the violin, cello and orchestra by Johannes Brahms.
You can watch as soloist the two brothers, Christian and Tanja Tetzlaff. The older brother plays the violon, the sister the cello, and the audience will benefit of a great show for this two instruments. At the Radio Romania Music, you will be able to listen a rendering of Brahms' music, labelled by critics as "extremely lively and deeply romantic".
In the second part of the concert, Symphonic Orchestra of the German Radio-Broadcasting from Haniver will perform under the baton of Andrew Manzde, the Symphony I op. 68 in C minor by the same great romantic composer, described by the German conductor Hans von Bülow as the 10th symphony of Beethoven, because Brahms had kept the classical structures in his music.
We invite you to discover the substance of Johannes Brahms' creations, of a deeply romanticism and unique poetry.

Translated by Andreea Petrescu,
University of Bucharest, Faculty of Foreign Languages and Literatures, MTTLC, year I
Corrected by Silvia Petrescu