> [Archived] Events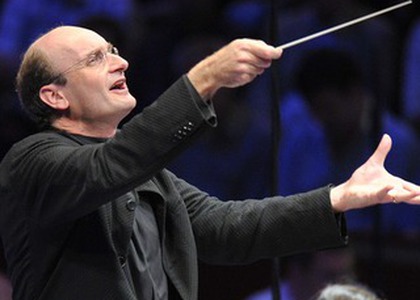 Symphony No. 2 by Michael Tippett alongside great works by Ludwig van Beethoven in direct transmission from Hanover - Thursday, March 30th, 2023, 9 p.m.
Monday, 20 March 2023 , ora 11.23

Michael Tippett is an important British composer of the 20th century who built his career after the Second World War, a great admirer of the work of Ludwig van Beethoven. On the other hand, Beethoven himself dreamed of a career in England shortly before his death.
This is the idea that connects the works proposed by Andrew Manze for the evening of March 30th, 2023 when he will be at the lectern of the Philharmonic Orchestra of the German Radio Broadcasting in Hanover and it is not the first time that the chief conductor of this orchestra presents music from his British homeland, in countries where it is less known. It was precisely the dialogue of opposites that made it possible to join Tippett's music to Beethoven's masterpieces.
You will be able to listen to Radio România Muzical, selections from the music of the ballet "Creatures of Prometheus" op. 43 by Ludwig van Beethoven, the Second Symphony by Michael Tippett and the Triple concert op. 56 in C major for violin, cello, piano and orchestra, a masterful creation of the titan of music that will bring to the fore the sisters from Latvia, violinist Baiba Skride and pianist Lauma Skride, they will perform together with cellist Harriet Krijgh.
Baiba Skride won in 2001 the prestigious Queen Elisabeta competition from Brussels and sings together with her sister in concerts all over the world. The Dutch cellist Harriet Krijgh is also the holder of prizes at important international competitions, including the First Prize in 2008 at the "Princess Christina" competition in her native country.
Laura Ana Mânzat
Translated by Denisa-Elena Cincă,
University of Bucharest, Faculty of Foreign Languages and Literatures, MTTLC, year I
Corrected by Silvia Petrescu