> [Archived] Events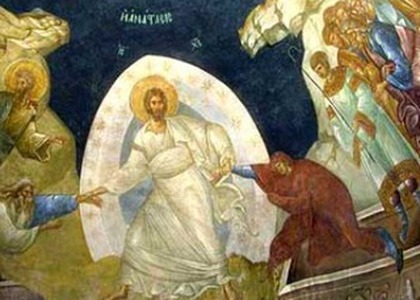 Radio România Muzical's special program, starting on April 10th
Thursday, 13 April 2023 , ora 11.18

The Arpeggio program (Monday-Friday, at 10 a.m.) has a specific theme, taken from the music calendar: Serghei Rahmaninov - 150 (April 10th-16th) and pianist Radu Lupu, who will have been missing for a year on April 18th (April 17th-23rd). The programs will be resumed the same day, from 5 p.m on.
Between April 10th-16th, starting at 12 p.m., the Musica Sacra line is scheduled for Monday-Sunday. The audience will hear works that are essential for Holy Week: Johann Sebastian Bach's St. Matthew Passion oratorio, the second part of Handel's Messiah oratorio, alongside other pieces suggested as part of the Holy Week project, carried out by EBU on April 2nd, 2023.
On April 10th, 11th, 17th, 18th, 20th, the Radio România Muzical Concerts program will start at 7 p.m., with works that have recently been recorded by Radio România Muzical and which will be premiered then, but also with recordings given by the Transylvania Philharmonic Orchestra of Cluj-Napoca.
On April 16th, at 7.30 p.m., opera lovers will be able to listen to Richard Wagner's Parsifal, one of those pieces that have a spiritual side, fit for Easter.
On Easter night, April 15th, at 10 p.m., we invite you to listen to the Lumină Lină [tr: smooth light] special edition.
On April 22nd and 23rd from 1 p.m., we'll bring two known oratorios by Joseph Haydn: The Seasons and The Creation.
You will be able to listen to three events during Holy Week, broadcasted live from the EBU offer: on Friday, live concert from Saarbrucken with the famous violinist and soloist Pinchas Zukerman; on Saturday, live concert from London, suggested by the BBC as part of a special project dedicated to Earth Day, with composer Max Richter as main performer; on Sunday, opera concert broadcasted live from Munich with Lombarzii de Verdi.
We wish you a peaceful Easter holiday, spent with Radio România Muzical!

Translated by Denisa Stanciu,
University of Bucharest, Faculty of Foreign Languages and Literatures, MTTLC, year I
Corrected by Silvia Petrescu