> [Archived] Events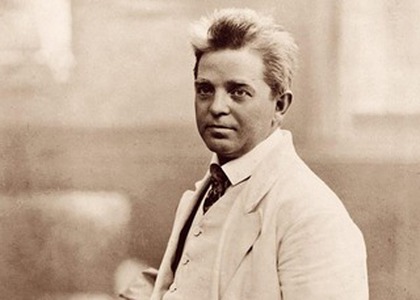 Concert dedicated to Danish composer Carl Nielsen at the Copenhagen Concert Hall
Tuesday, 25 April 2023 , ora 14.42

We invite you to rediscover the world of Nordic music by watching the concert performed by the Danish National Symphony Orchestra at the Copenhagen Concert Hall (work of the French architect Jean Nouvel). With a total area of 25,000 m², this architectural complex of the capital of Denmark, dedicated exclusively to music, encompasses an 1,800-seat concert hall and three recording studios.
The concert on Thursday, April 27th, 2023, at 20.30 will take place under the baton of Italian conductor Fabio Luisi and will include three creations signed by Carl Nielsen, considered the most important composer of Denmark. He was a violinist too, but also a great conductor, which was situated at the turn of the 19th and 20th centuries (he lived from 1865 to 1931).
You will be able to hear from the composer's creation The symphonic poem Op.49 "Pan and Syrinx",introduced in the first audition on February 11, 1918, a very well received work by the public at that time. Here is what the press of the time noted: "The expressiveness of Nielsen's work is increasing progressively. The orchestra's high and low notes seem at first to sound in contradiction, until joy bursts spontaneously."
The concert Op.57 for clarinet and orchestrawill come next, conceived by Carl Nielsen during the most difficult time of his life. He was 63 years old and had a considerable reputation throughout Scandinavia, but he was still disappointed that his music couldn't reach out more to the general public, and he knew his days were numbered. He would live for more three years until 1931. Perhaps this explains the sound struggle that takes place throughout this concert. Avoiding the classical concert form, Nielsen created his clarinet concerto in one move.
Symphony No. 4, "the Inextinguishable" op. 29 will be the last work of the concert program held by the Danish National Symphony Orchestra at the Copenhagen Concert Hall under the baton of Fabio Luisi. It is the fourth of six symphonies by Carl Nielsen, composed between 1914 and 1916. We also have an explanatory note from the composer, in which he emphasizes the idea that was the basis of this work:
"Music is life. As soon as an isolated note resounds in the air or space, life and movement result. Music is the most sensitive expression of the impulse of life. My symphony describes precisely the vital flow and our happiness of perceiving it. This music is not based on a program, it is a sketch of the vital emotional layers... Music is life, and like life, it is unstoppable."
Laura Ana Mânzat
Translated by Bogdan-Nicolae Tănăsescu,
University of Bucharest, Faculty of Foreign Languages and Literatures, MTTLC, year I
Corrected by Silvia Petrescu