> [Archived] Events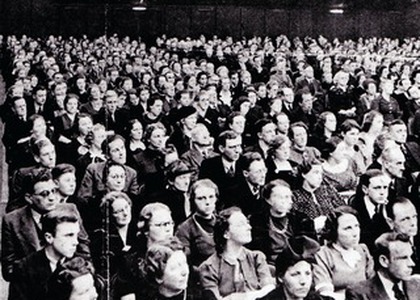 LIVE. Commemorative concert 83 years after the bombing that ruined Rotterdam
Thursday, 11 May 2023 , ora 10.07

Sunday, May 14th, at 3:15 p.m, at the De Doelen Concert and Congress Centre - featuring the Laurens Collegium choir and the Rotterdam Philharmonic Orchestra
We invite you to listen to a special music event broadcasted live by Radio România Muzical on Sunday, May 14th, at 3:15 p.m.
The Laurens Collegium choir and the Rotterdam Philharmonic Orchestra will perform at the De Doelen Hall, conducted by Lahav Shani. Soprano Chen Reiss and mezzo soprano Dame Sarah Connolly will perform as soloists.
The De Doelen Concert and Congress Centre in Rotterdam's city center was the building chosen to commemorate the bombing that took place in Rotterdam 83 years ago.
The city's Philharmonic Orchestra pays tribute as the city has risen from ashes, by performing Gustav Mahler's Resurrection Symphony, Symphony's No. 2 in C Minor, composed by the great Austrian composer in 1895. Author of 10 symphonies, Mahler was also one of the most valued conductors of his time.
"There is no punishment and no reward," says the composer regarding his vision of Paradise. "An overwhelming type of love enlightens our being."
You will be able to listen to a masterful piece, similar to Beethoven's Ninth Symphony, thanks to the magnificent ending performed by soloists, the choir and the orchestra.
We look forward to seeing you!
Laura Ana Mânzat
Translated by Denisa Stanciu,
University of Bucharest, Faculty of Foreign Languages and Literatures, MTTLC, year I
Corrected by Silvia Petrescu