> [Archived] Events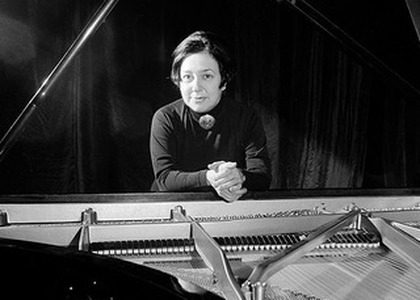 Centenary Alicia de Larrocha
Monday, 22 May 2023 , ora 11.20

One of the most important pianists of the 20th century, Alicia de Larrocha (May 23rd, 1923 - September 25th, 2009), is in the foreground of the series we dedicate to her at "5 Stars Concerts ", between May 22nd and 31st, on Radio România Muzical.
Born in Barcelona, in a family of Spanish musicians (her mother was a student of Enrique Granados), Alicia de Larrocha studied under the guidance of Frank Marshall, disciple and successor of Enrique Granados' piano school. His talent was appreciated from childhood as being out of the ordinary. Moreover, her debut recital in 1929, at the Marshall Academy, impressed the composer and critic Joaquín Turina, who described with admiration the exceptional talent of the young pianist.
In a career spanning more than seventy years, Alicia de Larrocha has performed nearly four thousand concerts around the world, on the most important stages and in the company of the most prestigious ensembles and conductors. Suffice to mention are Charles Dutoit, Lawrence Foster, the Munich Radio Orchestra and the Los Angeles Philharmonic Orchestra.
In addition to the classical-romantic repertoire covered, Alicia de Larrocha was one of the main ambassadors of Spanish music, which she promoted in her concerts held all over the world. Antonio Soler, Manuel de Falla, Isaac Albéniz, Enrique Granados, and Joaquín Turina are some of the names whose fame today is also due to Alicia de Larrocha.
Spanish music was also the subject of intense discographic activity for the pianist, which received recognition through 14 Grammy nominations and four such distinctions obtained by Alicia de Larrocha between 1975 and 1992.
100 years after his birth, the European Radio Union (EBU) is dedicating a series to him that you will be able to listen to on Radio Romania Muzical frequencies at "5 Stars Concerts ", from Monday to Friday, between May 22nd and 31st, from 15:30. Director Ana Voinescu. Producer Alexandra Scumpu.
Alexandra Scumpu
Translated by Georgiana-Carmen Rãdulescu,
University of Bucharest, Faculty of Foreign Languages and Literatures, MTTLC, year II
Corrected by Silvia Petrescu