> [Archived] Events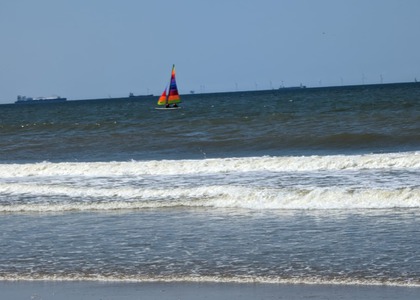 Summer holiday at Radio România Muzical starting from June 19th
Monday, 19 June 2023 , ora 10.35

Along with the summer holidays of the students, comes the holiday for the listeners of Radio România Muzical too.
We are preparing for the musical event of 2023, the "George Enescu" International Festival - from Monday to Friday, at 10.00 and 17.00, we invite you to get acquainted and to listen to representative recordings with the George Enescu Festival Performers, the soloists and conductors of repute invited this year on the stages in Bucharest and in the country.
Aquarela do Brasil with Berti Barbera, a constant of the summer grids Radio România Muzical, returns in 2023 in our programs, on Sunday, at 17.30, with a retake on Saturday, at the same hour.
In fact, jazz is in place of honor this summer on Radio Romania Musical. On Saturday and Sunday, from 18.00, we offer you Jazz concert - events that took place at the Radio Hall in Bucharest, but also on big international stages - concerts taken from the EBU offer. And from Monday to Friday, from 12.00, 19.00 and 23.30, you have consistent portions of jazz, in the shows Jazz Planet and À la carte Jazz, broadcast in replay.
Collector's editions of some successful shows from the Radio România Muzical archive are scheduled this summer: the series Musical Tourism, made by the late univ. dr. Grigore Constantinescu ( Monday-Friday, 20.00 ), followed by Subjective Geographies, director Anca Ioana Andriescu. And on Saturday and Sunday, from 15.00, Music - a biography, music education shows made by prof. Univ. dr. Valentina Sandu-Dediu.
The actuality stands in attention this summer as well: the discographic' actuality, represented by the CD Review programme ( Saturday, 16.00 ), the actuality of the Romanian scenes, during the programme Radio România Muzical Concerts ( Sunday, 16.00 ), but also the actuality of the international concert scenes, with direct broadcasts from the most important European summer festivals - BBC Proms, Lucerne, Verbier, etc. Between August 5th and 26th, Saturday and Sunday, from 7 pm, performances from the Richard Wagner festival in Bayreuth - 2023 edition are scheduled.
From August 27th, you can listen live to all the concerts and recitals from the George Enescu International Festival, for which the musicians have surrenderd rights.
Every morning, the Musica viva morning awaits you, with the best classical music, jazz & more, news, current interviews and, especially, with the spirit of the long-awaited holiday.
A beautiful summer with Radio România Muzical!

Translated by Mihaela Ivașcu,
University of Bucharest, Faculty of Foreign Languages and Literatures, MTTLC, year I
Corrected by Silvia Petrescu