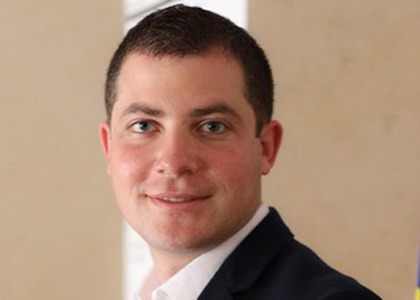 Interview with Gabriel Niță, manager of the Pitesti Philharmonic Orchestra
Monday, 20 November 2023 , ora 10.22

Mr. Gabriel Niță, first and foremost I would kindly ask you to tell us about the 2023-2024 season of the Philharmonic in Pitești. What programmes have you chosen for the next concerts?
We are approaching the end of the year and as you know it is a difficult time nationally speaking and it is also a difficult time for cultural institutions. We are, of course, trying to fulfil our commitments and to bring enjoyment to the melomaniac audience, so November is a busy month and we are trying to make sure that December also brings events that will attract the melomaniac audience to the concert hall. Actually today, at 19:00, in the Symphony Hall, the Symphony Orchestra of our institution will be conducted by Maestro Jan Milosz, with pianist Toma Popovici as soloist. We will therefore have a concert that has sold a lot of tickets. Tomorrow, we are hosting educational concerts, to which we are expecting as many students as possible. We have been hosting these educational concerts lately, trying to attract new audiences, educational institutions in the municipality of Pitești to join us and draw them to our concerts. And then, in the next symphonic concerts of the month, on the 23rd of November we are expecting Tiberiu Dragoș Oprea at the conductor's desk, and the guest will be the cellist Ștefan Cazacu, so that on the 30th of November, the maestro Constantin Adrian Grigore will be the conductor, and the special guests will be the soloists of the Dimmas band. On the 24th of November we will be hosting two concerts in the Symphony Hall, a premiere for our institution, two concerts on the same day, from 19:00 Marina Arsene will be performing with the philharmonic band in a jazz pop concert, and from 20:00 we will be hosting a musical tour around the world within 50 minutes starring Adrian Mantu on cello with Dermot Dunne from Ireland on accordion and Mihai Cucu - visual arts-projection. It is crucial that we have unconditional support from the local authority, and on that occasion, I would like to thank Mayor Cristian Gentea. It is very important because in Pitești culture is a priority and the philharmonic is strongly supported. As for December, it will also be a busy month for our institution. We will be welcoming special guests, for the first time, the Spanish conductor Victor Eloy Lopez, as well as other guests who are highly appreciated by our melomaniac audience, such as the Italian conductor Gian Luigi Zampieri and the soloist Florin Croitoru. We have lots of surprises in store, which music lovers can discover on our website filarmonicapitesti.ro. As I was saying, even though it is a difficult time nationally speaking, we are trying to support all the scheduled events. We rely on the budget we have, we try and we should stick to the average imposed by the government in this period, and if necessary we will also resort to sponsorships because we want to delight the public. I would like to thank them and to also ask my colleagues in the country to be as committed and united as possible in the coming period, because cultural institutions must move forward, they must stay put and maintain the same strength to support events and to continue to lure in music lovers.

What was the audience's response to the concerts of the Pitesti Philharmonic presented so far this season?
Just so you know, people have come in great numbers lately, an event-concert as we say, a unique one in Pitești. It was a first-time collaboration of the symphony orchestra together with the band Voltaj, a concert held on the 2nd of November at the Union Cultural Center in Pitești, because the hall holds 800 seats. Our concert hall holds only 404. Simply because there was a big demand for this concert. Otherwise, as you know, on the 14th of September, we kicked off the season with a concert as part of the George Enescu International Festival. Then we welcomed famous conductors, I mean Alexandru Ganea, Tiberiu Dragoș Oprea, as I said earlier, but also other guests like Răzvan Stoica, Analia Selis. In October we hosted another concert-event, a symphonic concert, Vița de Vie symphonic, again for the first time in Pitesti, because for the past two years we have been attempting such a campaign in order to initiate collaborations with famous Romanian bands, apart from our symphonic concerts, to come up with these categories of concerts, precisely in order to address a wider audience, so to speak. If in 2021 we started with bands like Proconsul and Direcția 5, in 2022 we continued with other famous bands, so that this year we will have in Pitești for the first-time bands like Holograf, Vița de Vie and Voltaj. We will continue this kind of event in 2024, because as I said, the important thing is to delight the melomaniac audience.
Interview by Ioana Țintea
Translated by Andreea Georgiana Bogdan,
University of Bucharest, Faculty of Foreign Languages and Literatures, MTTLC, year I
Corrected by Silvia Petrescu