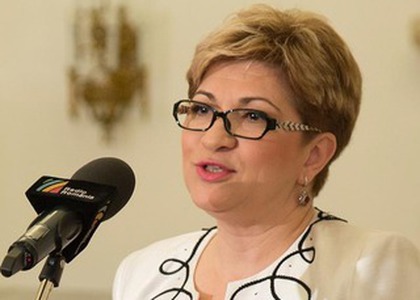 Echoes at the ICMA nominations - a statement by the director of Radio Orchestras, Liliana Staicu
Monday, 21 November 2022 , ora 10.03

On November 15th, the nominations for the ICMA Awards were announced; among them, the one for a disc signed by Luiza Borac and the National Radio Orchestra, conductor Nicolae Moldoveanu.
"In May 2019, Luiza Borac performed on the stage of the Radio Hall, in a Romanian radio premiere, the Concerto for piano and orchestra in D minor by George Enescu - in fact, the first part of a work that the young 16-year-old composer intended to complete , but on which he never returned- and he added to it the splendid Concerto in A minor by Grieg, a program which, a few months later, was the subject of studio recordings under the rod of conductor Nicolae Moldoveanu with the National Radio Orchestra. The same that we find on the disc released in May and which enriches Luiza Borac's highly original discography.
The nomination for the 2022 ICMA Awards in the Assorted programs Category of the album "Grieg and Enescu. Concertos and solo works for piano" is a well-deserved recognition of the immense talent of Luiza Borac, of her pianistic universe drawn with passion and expressiveness, of her deep musical mentation. But, beyond all that, because this album also includes the two recordings with the National Radio Orchestra, I would mention especially the excellent collaboration she has had for many years with this symphonic ensemble, materialized in many successful appearances on the stage of the Hall Radio, but also in recordings of indisputable value like this one, but also the one of the Schumann Concerto, performed under the rod of Horia Andreescu, which appeared on a previous disc of the pianist, "Inspirations and dreams" - a composition described by the famous Gramophone magazine as "A joy from beginning to the end. Equally, tender and exuberant."
This time, the recording sessions with the Enescu and Grieg concerts benefited from the contribution of the conductor Nicolae Moldoveanu, one of the closest collaborators of the Orchestra, from the musical director Andrei Cazan and the team of sound engineers from Radio Romania. All of them skillfully seconded Luiza Borac, supporting her artistic endeavor and contributing to the creation of a musical product of real value.
I can only congratulate everyone for this nomination and wish them success, with the promise to our listeners that Luiza Borac will reappear to the Radio Hall stage with the National Radio Orchestra in the years to come."

Translated by Denisa-Elena Cincă,
University of Bucharest, Faculty of Foreign Languages and Literatures, MTTLC, year I
Corrected by Silvia Petrescu