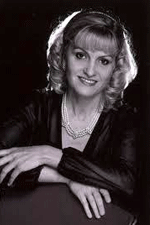 Liviu Prunaru and Dana Protopopescu - In recital at the Romanian Athenaeum
Friday, 30 July 2010 , ora 10.05

On Wednesday 28th July 2010, an almost full house audience matching that of a symphony concert, applauded the presence of two performers: violinist Liviu Prunaru, (concertmaster of the Royal Concertgebouw Orchestra of Amsterdam) and pianist Dana Protopopescu (official accompanist for the International Queen Elizabeth Violin Competition in Brussels).
Throughout an exclusively Romantic programme, Liviu Prunaru showed that the music of that age is one of contrasts, of excessive moods, everything being an exorbitant mixture of ardent, dark, sad and dreamy mood swings. The selected pieces - by Schumann, Grieg, Wieniawski amongst others - were characterized by a feeling of upsurge that, hardly having risen, suddenly fell, floating gently into submission.
Liviu Prunaru's Guarneri violin seemed to 'play' by itself in the musician's hands, overflowing with rich and fluent sounds, with moments of a typically Romantic vibrato and also of an incredibly delicate melodic suspension. Sometimes, it even sounded as if it was electrically amplified, giving out that highly visceral, sharp and slightly metallic timbre!
Liviu Prunaru is a soloist who takes doesn't take advantage of his role of absolute sovereign, although one can still feel he is used to giving recitals, not just as an experienced leader of an orchestra; Dana Protopopescu is the ideal partner for playing chamber music: she pays great attention to detail, is extremely modest and discreet, perfect in her faithful and permanent accompaniment of the main musician - as the evening's pieces were indeed written for 'violin and piano', not for 'piano and violin'.
After the recital, Liviu Prunaru talked to us about his return to Bucharest, the programme of the recital and about his collaboration with Dana Protopopescu. He was greeted with great applause by those who had also come backstage to congratulate him:

I come every year, either with the orchestra or to hold a recital and it gives me great pleasure each and every time. Ever since I was a high-school student and used to attend the concerts of the Philharmonic, I have had this dream of playing on the stage of the Romanian Athenaeum. And now, my dream has finally come true!

You had an exclusively Romantic programme; was this your choice or was it motivated by reactions from the audience in previous performances?
Several things helped me decide on this program - it's summertime, the weather is warm and sunny and if I had decided on difficult works, either pre-classical or modern, I suspected the audience might have reacted differently, maybe have even been uncomfortable. This is why I decided to offer them Romantic, beautiful and pleasant music, so that they could totally relax and enjoy the performances.

You get on very well with Mrs. Dana Protopopescu - is she an old collaborator of yours?
Yes, we started to work together many years ago and left behind us a significant number of concerts and a very rich repertoire. I played numerous sonatas, in fact, all kind of pieces and at the last count, they amounted to about sixty. It was not that difficult to choose the pieces; on the contrary, the real problem was to decide what to leave out and what to actually play. We added some more encores tonight, but we had to stop eventually or we would have carried on playing throughout the night!

There is nothing more to add other than the fact that some members of the audience did not match up to the two great interpreters we listened to on this evening of 28th July 2010: the mobile phones kept ringing persistently, forcing Dana Protopopescu to resume the beginning of one of the pieces at some point …What a great pity! Let's hope it doesn't happen next time!

Maria Monica Bojin
Translated by Elena Daniela Radu and Alina-Olimpia Miron
MA students, MTTLC, Bucharest University