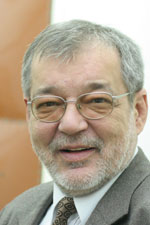 Musical Autumn in Cluj-Napoca Festival
Friday, 1 October 2010 , ora 14.03

Musical Autumn in Cluj Festival, that reached the 44
th
edition, takes place in 2010 between September 29
th
and October 22
nd
, under the leadership of Transylvania Philharmonic from Cluj-Napoca. Artists from France, England and Italy, famous Romanian musicians, local artists from Cluj-Napoca, who are well-known on the world scene are invited, and the repertoire covers a wide stylistic register, from both chamber works, acknowledged symphonies and concerts, to unknown musical jewels of the Renaissance, Baroque or contemporary times.

Here's what we were told about this event by Marius Tabacu, the Philharmonic Director:
"This is the first edition that has been materialized in collaboration with the French Cultural Centre, and this is the reason why the festival begins on September 29thand not October 1st as it was originally foreseen. This collaboration brings some very interesting coloured shades in our festival. It is about more old music concerts, especially French.
As a consequence, we shall follow the normal path of the Festival from October 1st. There will be 20 concerts in 23 days, so I could say that we almost have a concert a day. Among our guests, we welcome Horia Andreescu and Ladislau Horvath -the latter is a native citizen from Cluj-Napoca, who lives and works in Florence. In conclusion, there will be a rich schedule."
Statement taken by Larisa Clempuș
Translated by Alinda-Gabriela Guțu (Ivanov) and Andreea Velicu
MA Students, MTTLC, University of Bucharest