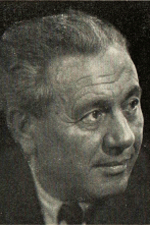 120 years since the birth of Marțian Negrea
Wednesday, 30 January 2013 , ora 8.59

On 29
th
January there were 120 years since
Marțian Negrea
's birth, and the "Ludovic Spiess" Opera and Ballet Experimental Studio scheduled a tribute concert on Wednesday, 30
th
January. This will start at 7.30 p.m. at the Studio Hall of the Bucharest National Opera and it will include some of the composer's works, under the title
Romanian Music Values.
An interview with Florica Jalbă, the project coordinator, gives us more details about this musical evening, the programme and its protagonists:
The idea of this project started from the fact that 2013 marks 120 years since the birth of maestro Marțian Negrea, as well as 40 years since the death of this composer, professor, theorist, conductor and musicologist.
The 'Romanian Music Values - Marțian Negrea recital' at the Studio Hall of the National Opera on Wednesday, 30th January, will include some of the chamber works by Mr Negrea - a Suite for clarinet, which will be played Alexandru Avramovici (clarinet) and Lidia Butnariu (piano), and then a Theme and variations for harp, played by Ionela Brădean. Then, we will continue with March for Flute and Reciter, from the Ten Songs series, based on poems by Lucian Blaga, played by flute player Luiza Cârlian and joined by reciter Mrs Monica Mihăescu.
Finally, soprano Adriana Dumitriu, accompanied by Lidia Butnariu, will play four of the Ten Songs, while mezzosoprano Sorana Negrea, the composer's great-granddaughter, accompanied by Laura Butnariu (Lidia Butnariu's daughter) on the piano, will play four songs, as well, both from the Ten Songs series, and the Five Songs series, based on poems by Veronica Micle.
All these instrumentalists and soloists are employees of the Bucharest National Opera. Marțian Negrea is a complex personality of the Romanian music and we thought that we could not simply skip this year's celebrations.

You have also invited Mrs Veturia Dimoftache. What will she show us?
PhD professor Veturia Dimoftache is a specialist in the field, and her doctorate thesis was about Marțian Negrea. She will take us to the world where the composer lived, giving us both biographical information and a description of the works that will be played. We will also project photographs and manuscripts of the composer. It will be a special evening that Romanian musicology fully deserves.
Andreea Chiselev
Translated by Irina Borțoi and Elena Daniela Radu
MTTLC, Bucharest University