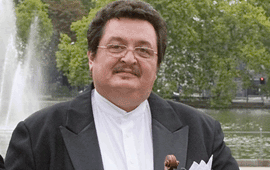 The International Festival 'Satu Mare Musical Days' Is Taking Place between 26th September-24th October
Tuesday, 1 October 2013 , ora 9.23

The opening of the newest edition of the International Festival 'Satu Mare Musical Days' was held in the 'Dinu Lipatti' Philharmonic Hall in Satu Mare. The festival is organised by the Philharmonic in collaboration with the Satu Mare Department Council, the Mayor's Office, and the Satu Mare City Council. The series of events also celebrates the Centennial of the local Symphonic Orchestra. The conductor of the opening concert,
The Best of Musical Jewels
, was artistic director Franz Lamprecht. Japanese conductor Shinya Ozaki conducted the opening concert of the season, with pianist Lavinia Ardelean as soloist. On Thursday, 3
rd
October, in Satu Mare, and on Friday, 4
th
October, in Carei, two concerts will be held by the Hungarian Chamber Orchestra from Budapest, with Rudolf Fatyol as soloist. On 8
th
October, the Budapest Sax Quartet will be returning to Satu Mare. Violinist Rudolf Leopold and pianist Raluca Știrbăț will perform on 15
th
October, then on the 20
th
cellist Răzvan Suma and pianist Josu Okinena will hold a Brahms recital in Carei, The final recital will be dedicated to the bicentennial of famous composers Richard Wagner and Giuseppe Fortunino Francesco Verdi, with Horvath Joszef conducting, and soprano Liana Podlovschi and baritone Balla Sandor performing.
At the beginning of the festival, I talked to Rudolf Fatyol, general director of the 'Dinu Lipatti' Philharmonic.
We are opening the 36th edition of the International Festival 'Satu Mare Musical Days' with a 'Best of Musical Jewels' concert. After that, we will have important guests performing, both Romanian and from abroad: Hungarian Chamber Orchestra, Budapest Saxophone Quartet will take to the same stage as renowned artists from Romania, such as Răzvan Suma and others. We are holding symphonic and vocal-symphonic concerts, we will also celebrate the Verdi/Wagner bicentennial with a vocal-symphonic concert. There will be several other concerts in the Philharmonic Hall and the Knights' Hall in the Carei Castle.

This is an anniversary season, and you have received a diploma of excellence from the Union of Music Critics. What do you have in store for this celebration?
We are celebrating the centennial of the Satu Mare Symphonic Orchestra, and of course we are proud to receive this diploma from the College of Music Critics 'Mihail Jora', which is signed by university professor Grigore Constantinescu, PhD, who is the president of the college. Both the members of the orchestra and its leaders are praised in the document. We will try during this centennial season to present to the public concerts performed at a high level, which will be appreciated by the great numbers of music lovers from the city of Satu Mare and the entire department.
Andreea Chiselev
Translated by Șerban Dudău and Elena Daniela Radu
MTTLC, The University of Bucharest