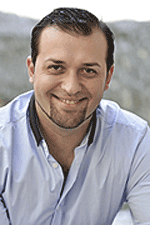 Romanian Artists Abroad - the Bass Bogdan Taloº
Tuesday, 22 October 2013 , ora 12.13

'I interpreted Escamillo in
Carmen
in Cluj,
Colline
and
Schaunard
in
La Bohème in
Cluj, Craiova and here, in Berlin, where I am an artist of the Komische Oper. Also in Berlin I sang the roles of the Marquis in
La Traviata
and
Zweiter geharnischter Mann
in an opera for children'. These are only a few of the performances of the bass
Bogdan Taloº, soloist of the Berlin Komische Oper starting with August 2012. In 2010, when he graduated from the Music Academy in Cluj Napoca, Bogdan Taloº was an already established name in the Romanian music world, his vocal and interpretative qualities being also appreciated in a few international competitions, such as Les Azuriales
in Nice (2011) and Operalia
in Beijing (2012). At the end of the 2012-2013 season, Bogdan Taloº talked to us about his projects:

You'll perform at the Berlin Komische Oper until 2014.
Yes, that's true. I will interpret the same roles I mentioned earlier; moreover, as a novelty, I will also sing the role Sarastro in Zauberflote. I will sing Colline again, in La Bohème, within the St. Margarethen Festival. These are, broadly, my future engagements, bearing in mind, of course, that besides those, there are also some concerts.

Among the roles you have mentioned, which is the one you feel most comfortable with?
Out of the roles I have interpreted so far, my favourite one is Colline, in La Bohème.
What parts do you intend to approach in the future?
It happens many times that plans and wishes are not the same, but…If you ask me about my plans, I would like to interpret Leporello - I think this is the first part I should do; when it comes to wishes, I would like to sing Philippe, in Don Carlo.

… and, mainly, all the important bass roles in the lyrical repertoire, probably.
I would obviously like to interpret all of them, but, as you know, in the case of basses there is this legend about age, which is half myth and half truth; we need to wait until our voices reach full maturity.

You are currently in Berlin and you also sang in Cluj and Craiova, in both traditional and modern productions. What kind do you prefer - the traditional or the modern? You must also have seen a lot of different productions.
I would choose traditional productions over the modern ones any day. We don't see this kind of thing at the Komische Oper, because it's not the theatre's specialty. They prefer modern productions, as innovative as possible, let's say. I prefer the traditional ones; that doesn't mean they have to be dull, only traditional.

When you are on stage, what do you appreciate the most in a partner?
Communication, obviously, communication on stage. What I appreciate in a partner is if he makes the effort to connect with me, so we can be true partners…and I don't appreciate at all if he acts as if he were alone on stage, although he is evidently not.

Among the conductors you collaborated with, from whom did you learn the most?
I learned the most from our permanent conductor - the chief conductor at the Berlin Komische Oper; his name is Henrik Nánási.

When you tackle a score, do you listen to other interpretations? What are your benchmarks?
Of course I do, I listen to as many versions as possible; the more, the better.

As any artist at the beginning of the career, you must have idols. Who are they?
Ferruccio Furlanetto is the first that springs to mind.

And among the productions you have seen, with great artists, which do you most appreciate?
I'd say Don Carlo at La Scala, with Ferruccio Furlanetto.

So, the same Ferruccio Furlanetto.
The same, yes.

Although at the beginning of the road, you are already at the Berlin Komische Oper. What other stages would you like to perform on?
The artists are usually unrealistic, so we would like to sing on the greatest stages. But even being realistic, I would certainly like to perform on the stage of the Metropolitan, the Covent Garden or La Scala…this is the short list.

What are your hobbies? How do you spend your spare time - when you are not at rehearsals, on stage, in performances?
Spare time is a very volatile concept in what concerns me, that's for sure. That is why I can't really rely on a schedule; I can't have a permanent hobby. I have all kinds of 'back doors', escapades, whatever you wish to call them. For example, if I catch a spare moment, I go to the park. I like playing ping-pong, basketball, I like playing games on the computer. This is about it.

A message for the listeners of Radio Romania Music…?
I wish for them to remain close to classical music in the future. If you had told me to think of such a message, I might have phrased it better, but in principle, this is what I expect from classical music listeners: to hold on to this … hobby.
Jeanine Costache
Translated by Mihaela Olinescu and Elena Daniela Radu
MTTLC, The University of Bucharest