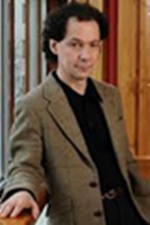 An Interview with Marshall Marcus, CEO of the European Union Youth Orchestra
Friday, 9 May 2014 , ora 9.49

The European Union Youth Orchestra is one of the most interesting and well-known ensembles comprising musicians from all over Europe. Romanian musicians have been part of this ensemble for approximately ten years – musicians, students and pupils in the different music centres of our country. Marshall Marcus has been the CEO of this ensemble since 2013. The European Union Youth Orchestra is giving the traditional Europe Day concert in St. John's Smith Square, London, this evening.

Mr. Marshall Marcus, you have been the CEO of the European Union Youth Orchestra for one and a half years. We would like you to reveal to us some of the objectives of this ensemble, some of its projects.
The orchestra was founded in 1976 by Lionel and Joy Bryer – two amazing people who collaborated with Edward Heath, the British Prime Minister at the time. It was the moment when Great Britain joined the Common Market. Then, the decision was made to found an orchestra comprising the best and most talented musicians from the member countries of the Common Market, the predecessor of the European Union.
Its activity began with a fantastic conductor, Claudio Abbado, who unfortunately left us a few months ago. Between 1976 and 2014 there were three important conductors: Claudio Abbado, Bernard Haitink and nowadays – Vladimir Ashkenazy. A list of special conductors. Today, the European Union Youth Orchestra has members from the entire Union. We annually spend five months auditioning in each of the 28 member states. At the end of the tour of auditions we announce the membership of the orchestra. We have 120-130 full members and other reserves. Our purpose is to bring together the most talented musicians in the European Union, musicians under 25. Most of them have ages between 19 and 25. The orchestra has several objectives. First of all, we want to create an important musical community, a key orchestra. Our intention is to reveal the ideals that represent the pillars of the European Union. After the Second World War there was a new idea: we can create more important things if we work together, united, than if we fight each other. We also have a motto: 'Unity in diversity'. We always have to respect the identity and the musical values of each country and to bring them together. You have an incredibly rich tradition in Romania. All the other countries should meet Romanian musicians and learn about Romanian culture, just like others can tell us their stories. This is the background of the orchestra's creation. Over 38 years, the orchestra has been invited to a lot of countries, on several continents, in Europe, the United States of America, South America, China. In March 2014 we made our debut in Asia Minor, at the Abu Dhabi Arts Festival. We are now ready for new projects.

Mr. Marshall Marcus, what does it mean to the young musicians to be part of this kind of artistic community and how long can they be members of this ensemble?
There are auditions every year. If you are chosen, you become member for a season. If you want to continue, you have to audition again. Every musician can be a member for three-four consecutive years. For us, it is important to maintain a number of young people, because we have our own musical style, we could call it 'the style of the house', and continuity is vital. One and a half years ago, I became the CEO of this orchestra and I discovered some very interesting facts. On the one hand, all members are very good musicians; otherwise, they wouldn't have been chosen. On the other hand, there is a generous family spirit. When you see the young instrumentalists together, you realize that something essential takes place in this community: communication, dialogue. Here, they learn a lot of things related to music: for example, how to rehearse with a great conductor, with a great soloist. But they also learn to open up, to become aware of other cultures. Last year I participated in a talk between an Estonian musician who came from a little town and young people from Lisbon; with half a continent between them, thousands of kilometers, different culture, climate or history, they were sharing ideas. I believe that rehearsing together, living together every day, going to see a film are important ways to open their eyes to a more ample and complex world. We all need to communicate and understand one another. This reunion of young musicians from all over Europe gives them the opportunity of learning things about the rest of the world and about themselves.
Mr. Marshall Marcus, I believe that you created Alvin Toffler's global village.
You are right. I have never used this paradigm. I think that we have created the European village, open to the world.
What are the projects of the orchestra in terms of repertory and tours for this season?
Today, in London, we start rehearsing for our next concert that will take place on Friday, 9
th
May, Europe Day; we often give concerts on this day. The concert is in London, at St. John's Smith Square, in collaboration with the European Opera Centre; we have a programme, of Greek inspiration, let's say, because Greece is currently holding the presidency of the European Union. We also rehearse for our important project, the summer tour, which will start in mid-July and will finish at the end of August. This is the longest period when the members of the orchestra are together. We are launching a new partnership with a town near Vienna, Grafenegg. That will be a new European music campus, a centre for young musicians and their arts. We will bring here not only the European Union Youth Orchestra, but also another orchestra, with musicians from different conservatories in Eastern Europe. Romania will be one of the countries participating in this project. Another ensemble will also be created, with younger instrumentalists. We want to show them what being together means. We have some concerts in which the two ensembles will share the stage. The main orchestra is rehearsing to achieve a fantastic programme. In the summer, Semyon Bychkov will be the conductor. He proposed Dmitri Shostakovich's
Fourth Symphony
, Luciano Berio's
Symphony
and Max Bruch's
Concerto for violin and orchestra
, with Vilde Frang as the soloist. This is the programme for the first half of the summer.
We will be playing in Grafenegg, Germany and in Bolzano, Italy. On 5
th
August we will be in London, within the Proms Festival. There will be an international live broadcast, including Romania. In the second half of the summer we will collaborate with the conductor Vasily Petrenko and the Macedonian pianist Trpcesky, with a completely different programme: Bernstein's
Symphonic Dances from West Side Story
, Gershwin's
Rhapsody in Blue
, Prokofiev's
Romeo and Juliet
, a new work by Jörg Widmann –
Con Brio
and another work – absolute first audition, composed by John Addams.
On 24
th
August we will be in Konzertgebouw, Amsterdam, where we have concerts every year. In the meantime, we have a residency in Grafenegg, and one in Bolzano, where we will start new projects to attract audiences; one of them is entitled Spazio classic. The instrumentalists will be in a media room and they will interpret chamber music, for a limited audience. Should you be walking in Bolzano, you will notice these unusual rooms and, if you wish, you can enter and listen to the music, ask the young musicians questions, talk to them. This is part of a project in which our aim is to reach a new audience, feeling close to classical music. We will be giving concerts in Grafenegg, late at night, informal concerts where the audience will ask the musicians questions. We will begin the music campus on 26
th
July, with a concert at the castle in Grafenegg. The musicians will interpret chamber music, in different spaces of the castle, and music lovers will choose the place where they want to walk. It will be like going to an exhibition, admiring several paintings. The audience will not be in just one spot. They will choose what they want to listen to. We want to launch a lot of such projects this summer, new ways of attracting audiences. We will also give our usual concerts in Grafenegg, London and Amsterdam.

Does the agenda of the orchestra include editorial projects?
We will record the concert on Europe's Day, but there will also be others. This year we will focus on recordings that we will post online. A lot of our works can be used, published on the social media networks. I hope that by the end of this year or the end of next year you will be able to access our YouTube channel, where you will find all our concerts, special ones.
Irina Hasnaș
Translated by Mihaela Olinescu and Elena Daniela Radu
MTTLC, The University of Bucharest