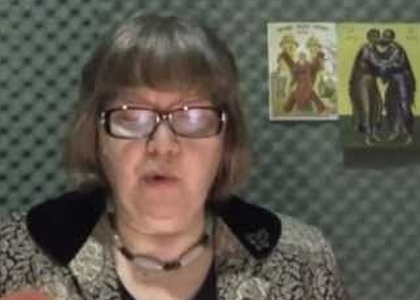 An Interview with Ph.D. Mariana Popescu
Tuesday, 16 December 2014 , ora 11.01

In this year's edition of the 'Ioan D. Chirescu' International Festival of Choral Music the Bessarabian Musicians Famous in Romania album was relesead. We have learned more details about this event fom the book author, Ph.D. Mariana Popescu:
Mrs. Mariana Popescu, this year, at the 33th edition of the 'Ioan D. Chirescu' International Festival of Choral Music in Cernavodă, you launched a new volume. What is it about?
This is my third release as part of the festival in the past four years. The first one was the Chirescu volume, the Chirescu monography; the second one, launched two years ago, Irina Odăgescu Țuțuianu Monography and now Bessarabian Musicians Famous in Romania, which came out from the press the day prior to the festival.
Finding and creating other musicians' portraits is an impressive work. Is there a particular one that caught up your attention, that you want to point out?
I was really impressed by the soprano Maria Cebotari whom I knew nothing about. There was litte talk about her in our country or in Bessarabia because she was considered a persona non grata due to the fact that the Nazis worshiped her in concerts in Dresden but, on the other side, she was never accepted by the Eastern Side because she acted in a movie in which she evoked Stalin. I was fascinated with her life, her career, her end and I could say that I was left with many questions, because I found out by accident that her two children, who were orphans and adopted by a family in England, would be now in their sixties. It would be interesting to find out about their lives. As a matter of fact, I relived the life and the career of each main character of the book, which comprises 153 names of musicians. This book took me seven years to write and I want to say that, although it was published, soon after I received some new information related to the main characters, and I was really excited about it. For example, I have found out that the opera singer Vasile Bărbieru, is now in a rest home because his house - a heritage house - was quickly demolished in Cluj a few weeks ago. A few days ago, I learned some things about a future character in my book, Ștefan Popescu. There are still many questions left and also many names to looked into .
Thus, we may be expecting a second volume?
Yes, it is possible. Or, at least, a revised edition; it depends on how much information I can get.
Now I have a question that might be the same as our listeners': where can we buy this book from?
The Musical Publishing House and the Muzica Shop.
Do you have any ongoing projects right now?
I have been working on some projects based on the Dobrudja music and I also have collaborations with the Vox Maris Choir and Boris Cobasnian with whom I have been working as a second conductor and assistant pianist since I gratuated. I made research on Macedo-Romanian Folklore and I have collaborations with the Mușata Armână Foundation from Kogălniceanu. We have student projects that concern polyphonic works and we are trying to put on some performances in our country as well as abroad; I also study the religious music of that region. I have advanced a lot in my research. There are many projects to be done, I only hope that time will alow me to finish them.
Radu Mihalache
Translated by Georgiana Ursu and Elena Daniela Radu
MTTLC, the University of Bucharest