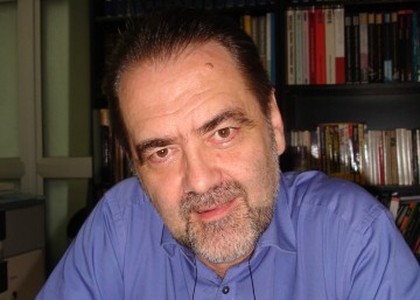 Mihai Constantinescu about the 2015 Edition of the 'George Enescu' International Festival
Friday, 16 January 2015 , ora 9.27

The season tickets for the 2015 edition of the
'George Enescu' International
Festival (30
th
August - 20
th
September, Bucharest), which were put on sale on 15
th
January, at 10:00 o'clock, through the Eventim network, were sold out in 10 seconds - for the concerts at the Romanian Athenaeum, and respectively 10 minutes - for the concerts at the Palace Hall.
Mihai Constantinescu - the Director of Artexim told us about this tickets sale record. Thus, you will also be able to find out details about this edition's events you should not miss and about the current progress of the organization of the Festival.

Yesterday a new season tickets selling record for the 'George Enescu' International Festival was recorded. Was it a special moment?
It was, because we also celebrated Romanian Culture Day, on 15th January, and we managed to sell in record time all the season tickets we had put up for sale. It is true, there were not so many season tickets, 250 at the Athenaeum and 950 at the Palace Hall, but they were sold out unexpectedly fast. We decided to sell the rest of the seats beginning on 16th February when the tickets for the festival concerts would be put up for sale.

Are you expecting a new record then, as well?
I am a little bit sceptical, but taking into account yesterday's success, I think it will be the same and at least people were very interested and those who, unfortunately, couldn't get any season tickets said that they would access the Internet, on 16th, to get tickets for at least a couple of concerts.

Which are the novelties of the 2015 edition and what events we should not miss?
First of all, you should not miss the festival, and as to the events, of course there are a few concerts performed for the first time - the Berlin Philharmonic Orchestra, the Bavarian State Opera in Munich, Anne-Sophie Mutter and the San Francisco Symphony Orchestra, and then the regular ones - Israel Philharmonic Orchestra with Zubin Mehta, the Royal Concertgebouw Orchestra, and London Symphony Orchestra with Ion Marin. The concerts at the Athenaeum are also interesting, David Garret with the Munich Philharmonic Orchestra, Cristian Mandeal with the Monte Carlo Philharmonic Orchestra and Ruxandra Donose, Horia Andreescu with Konzerthaus Berlin, Camerata Salzburg with Dan Grigore and the opening concert of the National Youth Orchestra performing Carmina Burana.

As usual, a varied and very offering programme for us listeners. How are this year's preparations going on?
We started the preparations earlier on. Now we have to discuss with the sponsors and partners. There will be a lot of work to do, because there still is that reticence in participating in cultural activities, but we hope we will succeed. As organizers, we started discussing with the partners about transport; the local transport and the hotels have already been booked. Further on, we are waiting for the weather to change and be nicer so that we could start the discussions about the events in the Festival's Square and all the other activities.
Andreea Chiselev
Translated by Ioana-Alexandra Dumitrescu and Elena Daniela Radu
MTTLC, The University of Bucharest