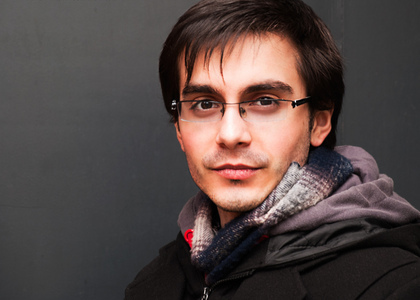 Interview with Young Composer Sebastian Androne
Thursday, 11 February 2016 , ora 10.57

Sebastian Androne is the winner of the composition contest held during the Tenso Young Composers Workshop, the European Network for professional chamber choirs, dedicated to young musicians. Further information was given by the composer himself.

Sebastian Androne, you have just won an important composition contest held in Marseille. What can you say about this victory of yours?
I have been really surprised because I had some extremely talented colleagues. It was a competition with three stages. I had already won before finding out about this prize because I had some amazing teachers, I had the chance to collaborate with the prodigious vocal ensemble Musicatreize. The experience I gained, the things I learnt there are priceless. For the first stage of the contest we had to send in several scores, with a CV and a couple of recommendations. Dozens of composers had signed in for the first stage. Only we five were lucky enough to pass the first stage. For the second stage we had to go to Mechelen, in Belgium. For the Belgium stage, I had to write a draft for the Musicatreize Ensemble. Of course, most of us had written even a piece of four-five minutes. We had forty-five minutes with this ensemble, a period during which they had succeeded in making the pieces almost stage-worthy. In this period of time, the professors - James Wood, Leo Samama și Marco Stroppa - gave us certain pieces of advice which are invaluable. Out of those five, three were selected for the final stage, and we went on to Marseille. The three of us, we had to either correct the piece or to finish the draft, or we had to write another piece, which was the case with me. I had certain things to correct on my first work - Fearful Darkness - and I wrote another work - Lucent Relics. Unfortunately, I didn't get it right, they had told me to make another work, but a really short one, and I made a five minute work and they didn't have the time to perform both of my pieces because it wouldn't have been fair-play towards the other colleagues; my pieces would have been really long. Both pieces are written on the lyrics of Queen Marie of Romania.
Interview taken by Radu Mihalache
Translated by Irina Mihai,
MTTLC, University of Bucharest