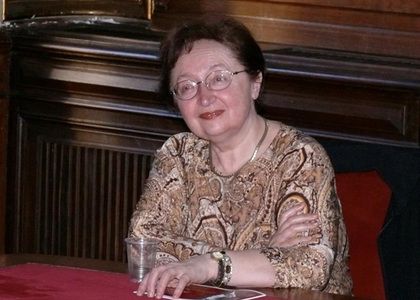 Lavinia Coman Talks about the Competition for Piano Performing 'Ada Ulubeanu'
Thursday, 10 March 2016 , ora 11.43

Saturday and Sunday, on the 27
th
and 28
th
February 2016, the "Tinerimea Română" National Art Centre was the host for the sixth edition of the Competition for Piano Performing "Ada Ulubeanu". Professor
Lavinia Coman
has said more about the way in which the contestants have presented themselves this year.

As a member of the jury in the piano section of the Competition for Piano Performing "Ada Ulubeanu", please share some general impressions. How have you appreciated the level of the contestants who, as we have seen, have come in great numbers?
This year's edition has recorded a high number of contestants, higher than the previous editions and something else has been added - the competition has now two more sections, namely accompaniment and chamber music. For this year's edition, there were sixty eight piano soloist players and seven couples for piano four hands; therefore, in all, there were seventy five performances. There were very beautiful, interesting, diverse and rich programmes. There were mainly contestants from Bucharest.
I believe it was a national level contest, maybe even of international level. With this occasion, the high quality of the Romanian musical school of piano rendition has been tested once again.
Ana Diaconu
Translated by Irina Mihai
MTTLC, University of Bucharest