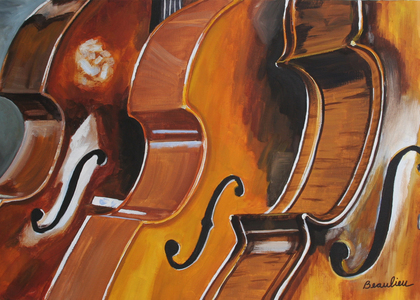 Răzvan Suma, Mircea Marian and Octavian Lup on the stage of Sala Radio
Wednesday, 11 May 2016 , ora 11.52

This evening's concert (Wednesday, the 11
th
of May 2016), performed by the Radio Chamber Orchestra, is in the memory of the cellist Alexandru Moroșanu. The three solists told us some impressions about his lordship and the event :

Răzvan Suma:
"We were almost friends. I always considered us to be friends. We had a good time together, not only professionally, but also socially. Since then, we worked at the professional part. I must mention that I didn't actually study with him, but I played to him several times and even if I didn't, he commented all the time...he had ideas that got stuck in my head and are very useful, especially from the pedagogical point of with at this point of my life, because they were ideas created by an experienced stage man and a very normal one, a very kind one. He lived in the moment. He seemed to me to be a very happy and alive person. Besides, I must say that he has been a man who kept contributing to this intitution that is the radio's and I think that his effort, which maybe no one asked him to make, deserves remembering with this event, this concert which is in the memory of him."

Mircea Marian:
"It gives us great joy being on one of the most important stages in Romania with two extraordinary cellists and a likewise conducter. The Chamber Orchestra, where I work at, is my family and I'm glad to play with them as a solist."

Octavian Lup:
"His personality influenced in a good way many young people and I think we still have something to learn from what he left us- recordings- as a legacy for the next generations. Both Răzvan Suma and Mircea Marian are two of the most representative cellists in Romania and I think that by being in this elite, it is a great opportunity for each of us to deliver a beautiful message to our listeners, together, with the power of the whole."
Radu Mihalache
Translated by Matei Denisa
MTTLC, University of Bucharest