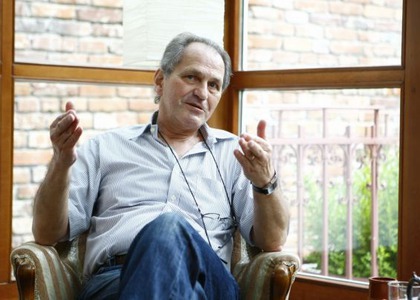 Interview with conductor Cristian Mandeal
Monday, 18 December 2017 , ora 12.48

The tribute concert for His Majesty, King Michael I of Romania, will take place on Friday, December 15th 2017 at the Radio Hall. The German Requiem No. 45 by Johannes Brahms will be performed with the participation of soprano Cristina Grigoraș and baritone Balla Sándor. The conductor will be Cristian Mandeal, with whom we took the following interview.
On Friday you will conduct a concert in memory of His Majesty, King Michael I. What does this event mean to you?
This is a tribute that I pay from my modest position as citizen of this country to the one who was our last king and who represented, perhaps, the last evidence of nobility that we know, especially among the Romanian political class. It is true aristocracy - of the soul, thought and action - that King Michael I accomplished with his full modesty, purity, fundamental honor and decency throughout his entire life. We pay our respects to the great personality that was King Michael I and, with our modest possibilities, try to honor him properly.
From all the compositions that would have been suited for this kind of occasion, you chose the German Requiem by Johannes Brahms.
From my point of view, it was a fortuitous choice. At the same time, perhaps it is the most appropriate composition of its kind, except maybe Mozart's Requiem, suitable for this moment. Brahms' Requiem is probably the supreme opus of its kind in our current repertoire.
How will you start the year 2018?
Immediately after the New Year I am going to the Belgrade Philharmonic, where I am a very old guest, since 1984. This time the concert will be a great challenge because it will be a first time performance both for me and for them of the Symphony No. 4 by Shostakovich, which is known to be an immovable colossus. After all these years, both the orchestra and I finally have the courage to perform it.
Coverage by Ana Diaconu
Translated by Georgiana Nuțu,
MTTLC 1st Year, Universitatea București