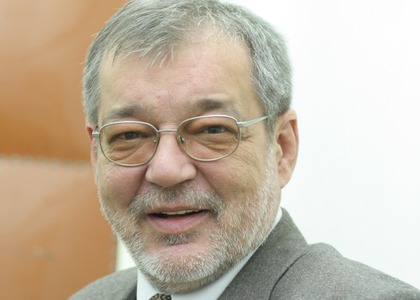 Interview with Marius Tabacu, general manager of the 'Transylvania' State Philharmonic in Cluj-Napoca
Wednesday, 10 January 2018 , ora 10.03

Marius Tabacu spoke to us about the recent and future projects of the institution he is leading and about how the Cluj Philharmonic celebrates a hundred years since the Great Union.

Here we are at the middle of the 2017-2018 season. Can you recall some of the important events on the Transylvania Philharmonic agenda so far, from the year that ended?
The year that ended was a very beautiful, very good year, very fruitful for us because we had the opportunity to play the most famous European stage at Musikverein. Then it was the Musical Autumn, as we have every year. There were concerts that I do not think our music-loving audiences will forget very easily.

And I suspect that the next few months will be no less, so I wonder what concerts you have prepared for the public in Cluj.
I will not list them all. After the concert of this week with Spanish music, there will be a concert, conducted again by our dear Gabriel Bebeºelea, when we will sing, among others, the Concerto for Viola by Béla Bartók in the interpretation of Peter Bartók and Nelson Dellamaggiore, which is a premiere, a first audition in our country, since the Serly version is usually the one being played. Then the two Easter concerts, because we celebrate them both. On March 29, on the occasion of the Protestant and Catholic Easter, we will have the Verdi Requiem conducted by David Crescenzi, and on April 5th, on the Orthodox Easter, we will have Requiem Parastas by Martian Negrea conducted by Cristian Orosanu.

This year we are celebrating the centenary of the Great Union. Did you choose to mark this event somehow?
We are the ones who opened the series of celebrations dedicated to the Great Union through the concert in Vienna. We have been the pioneers of this series of events. In addition, the Romanian music will occupy a central place, not only now and not only on the occasion of the Great Union, but in general, Romanian music is present in the programs of the 'Transylvania' Philharmonic.
Interview by Ana Diaconu
Translated by Ivan Alexandra-Maria,
2nd year MTTLC, University of Bucharest