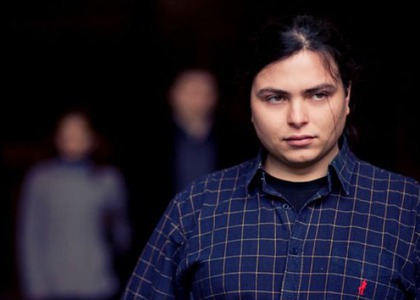 The Arcadia Quartet holds two recitals in Bucharest
Thursday, 15 February 2018 , ora 11.44

Today, February 13, 2018, takes place is the first concert of the two supported by the Arcadia Quartet in Bucharest. At the Romanian Youth Center, the violinist Ana Török and Rasvan Dumitru, the violist Traian Boala and the cellist Zsolt Török, will perform Quartet no. 2 in Re major by Alexander Borodin, Quartet no. 4 by Sabin Păutza and Quartet no. 6 by Bela Bartok. The musicians can listened starting tomorrow, February 14, at 19:00, on the Romanian Athenaeum. We talked with the violinist Rasvan Dumitru about the two events, and also about the projects of the ensemble from the following months.

You are going to have two concerts in front of the Bucharest audience. How did this initiative originate and whom did it belong to?
We are already under the auspices of the National Youth Center of Romanian Youth in Bucharest since April 2015. Through our tireless efforts, first of all, to make at the highest possible level what we do, but, of course also by maintaining a very close relationship together with Master Marin Cazacu, to whom we have a friendship and many events. We've known each other for a very long time, and we're glad to be part of this team.

How do the programs that you are going to present look like?
We will present tomorrow and the day after tomorrow six works in total. It is a rather complex program, which includes all the stylistic areas. It's a program we're also going to go to on a tour in the UK. We will play three quartets by Béla Bartók, numbers 1, 2 and 6. In addition, we still have quartets by Haydn, Beethoven, Borodin and Shostakovich. What I have to say to you and it is very important to us, is that we are in the preparations of a large-scale project, namely the recording of Béla Bartók's quartet's full-length quartets for the Chandos record label. That's why there are so many quartets by Béla Bartók. The project will be ready in April; April 4th to April 7th we will finish these records and the official launch will take place in autumn this year.

And alongside these recordings, you have a UK tour all this month and the agenda continues to be loaded over the next few months.
The next tournament is about to begin in just a few days. It will be a two-week tournament. Then, in April, we go back to the UK for a Wigmore Hall concert that will be around the string quartet contest that we won in 2012. Since then, we have been invited constantly with at least two appearances per year in this celebrated hall. For this concert, we will have two special guests: Stephan Forck and Stefan Fehlandt, members of the Vogler Quartet. Immediately after this concert, we will go on another tour in Germany; then follows a period with several concerts throughout the country and in the autumn follows a concert in Bucharest on September 1, at the Contemporary Music Festival.
Interview by Ana Diaconu
Translated by Denisse Grigore,
MTTLC, the University of Bucharest