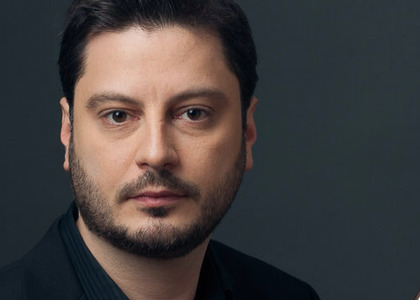 Flautist Matei Ioachimescu talks about the new version of the Tour "La Vida Loca"
Thursday, 1 March 2018 , ora 9.51

What kind of suprises shall we expect from this new version?
I can say it is an extremely attractive program. I've written a few compositions especially for this event. Margareta Ferek-Patric, for instance, the composer of the year in Austria, wrote for us some sort of a progressive Balkanic rock. This tour is a bit different from the other past tours, in the sense that, we are pushing the borders of the classical music into more of an international repertoire. You may call it a crossover. If we prepared an exclussively South American program for our first tours, lo and behold, now we will be performing music from all over the world in nine cities in Romania. This tour is actually an international one. We go to Budapest afterwards and then to Poland, where we have 3 concerts. It's a program that reaches a wide range of feelings. The public will be extremely delighted. We have music from Japan, Armenia and Turkey. We will also be performing a couple of Romanian musical pieces. There it is, an international program! It would be a privilege for both myself and the public to bring back the exceptional pianist Alfredo Ovalles. An exceptional program, indeed, which brings us much joy!

Where did you plan to have your first stop?
Tuesday, February 27, we are performing in Oradea, on the stage of the State Philarmonic. The following days of the tour will be literally packed with concerts. Next day, on the 28th, we are performing at the Transilvania Philarmonic in Cluj-Napoca and after that, we are holding an extraordinary concert on the first of March in Timișoara at the Banatul Philarmonic. We have a one day break afterwards and we will be resuming our tour with concerts in Deva, Mediaș and Bistrița. After that, we are taking a one week break, but I still have one more concert to attend at the Philarmonic in Oradea. After this week, we resume our tour with concerts in Tecuci on March 16, a town that much to our surprise has an Athenaeum and a stage designed for concerts, equipped with a Bernstein piano, in Sf. Gheorghe at the Cultural Centre, Arcuș, and we wrap up our tour gloriously, on March 18, with a concert in the Great Hall of ARCUB Gabroveni in Bucharest.
Interview by Ana Diaconu
Translated by Nițu Ema – Gabriela,
2nd year MTTLC, University of Bucharest