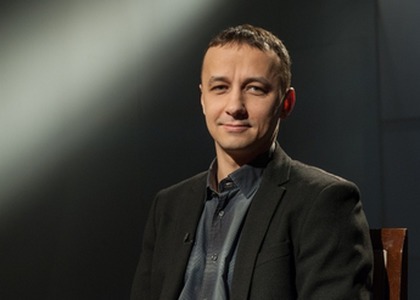 Interview with cellist Razvan Suma
Wednesday, 7 March 2018 , ora 9.55

The ArgEnTango Group goes again on a national tour that will take its musicians in almost the whole country. Details about this project were provided by cellist Razvan Suma:

Răzvan Suma, from March 3, you start your journey in another Argentango tour. What surprises did you prepare for this edition?
The surprise, first and foremost, consists in a professional factor, because we call it so, in a band, where we want the tango to sound orignally. Tango style is very, very important and we want to play tango, as it is played in Argentina. That's why we have worked very hard, so we have three Argentinians in the band Analia Selis, Mariano Castro at the piano, Omar Massa at the bandoneon and Rafael Butaru and I are making every effort to put ourselves in Argentinians' shoes. I'm not just classical, I'm doing all sorts of fusion projects, and I really need to go out this way, so I can say it, out of classical music, because it helps me a lot.

Which are the main stops of this tour?
I would enumerate the big cities, Bucharest, Cluj, Timișoara, but on 3 we go on the way to Dumbrăveni, a place where we feel great, there is a fantastic audience coming from Sibiu, Sighișoara, Târgu Mureș, Mediaș and here, this very famous fair in the nineteenth century is revived by art, at this time, by a group of people that are beautiful lovers and by the mayoralty.

After this tour, what other projects do you prepare?
There are many projects. Educationally, my masterclass, the Music at Altitude, that will happen at Poiana Stampei, then I will not reveal the secret, but it will be in the autumn the tour you like, so there is a lot of activity.
Interview by Radu Mihalache
Translated by Costache Alexandra Iuliana,
MTTLC, 1st year