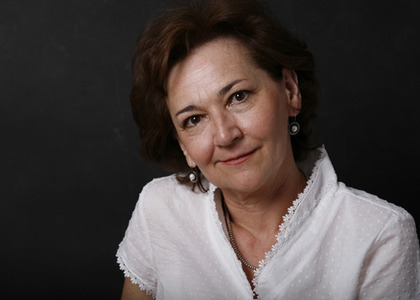 Composer Doina Rotaru, on 'ESCAPE Art Lab'
Wednesday, 28 March 2018 , ora 10.53

The first edition of ESCAPE Art Lab will take place at the "Rosetti-Tescanu" Manor, in Tescani village, from 5 to 12 August, 2018. For seven days, the selected artists will take part in music and movement workshops. Submissions will be made until March 31st 2018 at escapeartlab@gmail.com.
Composer Doina Rotaru, who organizes these events, provided us with more detailed information:
"It is a soul project, at its first edition, housed at the George Enescu's Manor in Tescani village, supported by the National "George Enescu" Museum, which makes Cristina Andrei, the Museum's Headmistress, our partner. Escape, the name of the project, comes from the initials of six words - experiment, sound, choreography, analyze, performance and exercise - and, frankly, I would like to point out what makes this project unique: it is an interactive and interdisciplinary laboratory among composers, performers and dancers. We aim to select 16 young artists. The number of the selected artists is limited due to the number of rooms available in the Manor. Registrations will be made until March 31st, 2018. The artists involved will be both Romanian and foreign. Up until now, we have received several requests from foreign young artists. But we will wait until March 31st and see.
We thought about the workshop's structure in this manner. It will provide individual flute, violin, and composition lessons. These kinds of lessons are usually done in any workshop. But, besides that, we will also organize music improvisation workshops for any instrument and voice, where both composers and selected performers will participate. We will also have a chamber music workshop, during which the works of the selected young composers, written especially for this event, will be rehearsed, and also, dance and movement improvisation workshops. The concrete result of this week of common labor will be shared with the public during some after-concerts which will initially happen in Tescani, then in Bacau and last but not least, in Bucharest, at the National "George Enescu" Museum.
Regarding the teachers, as you may have noticed, the accent falls especially on improvisation. Basically, the connection between composition and improvisation has been there ever since music exists. It is a very intimate and widely known connection. There is a worldwide special interest towards improvisation nowadays, which purpose is to stimulate the creativity of both composers and performers. We invited Alessandra Rombola, who is an exceptional Italian flute player and who also runs these kinds of improvisation workshops in many other places in the world and wishes to stimulate the performers to improvise along with the composers, so that, together, they would discover new means of artistic expression, in order to arouse the performers' creativity and interest for the contemporary arts. Alessandra Rombola is a flute teacher in Madrid and she works with the world's most important new music assemblies today.
Besides the improvisation workshops, we invited Raluca Stratulat, who is one of our most valuable performers of both classical and contemporary repertoires, and who teaches chamber music at "George Enescu" College. She will coordinate the chamber music workshop which consists of rehearsals of the plays that the young selected composers wrote especially for the young selected performers.
And last, but not least, dance will be present; Cristina Lilienfeld, choreographer, a personality in her field, stands for contemporary dance and she attempts to make all of the 16 young artists who gathered for this project to communicate through movement.
What we manage to accomplish with this project is an intimate connection between all arts."
Reported by Larisa Clempuș
Translated by Daniela Preda,
MTTLC 1st year, University of Bucharest