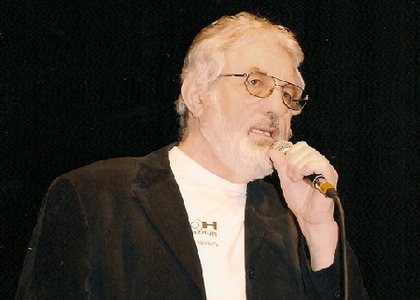 'MUZZA' Jazz Awards Ceremony for 2017 – Interview with Alexandru Șipa
Tuesday, 3 April 2018 , ora 12.55

On Sunday, the 1st of April 2018, at 6:30 PM, the MUZZA Foundation and the Romanian Cultural Institute organizes the "MUZZA" Jazz Awards Ceremony for 2017 at Hard Rock Café. Having reached the 16th edition, the ceremony will put the spotlight on and offer awards to the best performances organized last year in the world of jazz. Musicologist Alexandru Șipa, organizer and head of the jury, gave us more details on the matter.

How did you structure the program for the event?
The Jazz Awards Ceremony is one of the most important annual event for this music genre, it is the biggest celebration for this musical world, that sets its goal, as always, to put the spotlight on and award the best performances organized last year in the world of jazz. Naturally, we will have the same categories, that will carry out as follows: the newcomers that had their moment in the spotlight last year, Bianca Olteanu Quartet, then to solo artists that stood out last year, Sorina Enea and Sandu Bantaș; the revelations of 2017, drummer Lorin Mihalache, the son of Marius Mihalache, Cristi Copaciu Blues Band, with Bianca Oneț, Aminda, an extraordinary singer, who will be the cornerstone in the evolution of Rareș Totu's band. Last, but not least, the phenomenal band Alex Calancea, from the Republic of Moldova, are nominated for three different categories, Musician of the Year, Band of the Year and Album of the Year. We also have Hot Leeks, a great blues band. The award for excellency brings homage to the person, the personality and the activity of mister Ștefan Vannai, who last year celebrated 35 years of activity with his big band. He is the founder and leader of the Gaio Big Band, conducting their activities at the Students Cultural House in Cluj. Lastly, we have Teodora Enache, nominated for the Show of the Year category. The jury is comprised of two radio broadcasters, Olivia Cristina Sima and Ștefan Naftanailă, renowned journalist Alex Revenco, the executive producer of A&A Records Andi Enache and yours truly. For more details regarding the event, you can access the official website of the MUZZA Foundation, where you can find a list of all the nominees, the ceremony poster, the press release and many other details about the previous editions. You shouldn't miss the MUZZA Jazz Awards Ceremony because this jazz ceremony truly is like a one-night festival. The ceremony will be at Hard Rock Café on Sunday, April 1st at 6:30 PM.
Interview by Ana Diaconu
Translated by Vorotneac Ruxandra,
MTTLC 2nd Year University of Bucharest