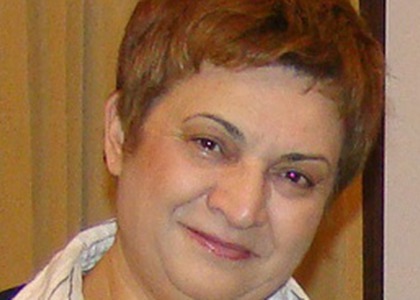 Interview with Musicologist Cristina Sârbu
Friday, 15 June 2018 , ora 8.29

The "Classic is Fantastic" season ends on Sunday, 10th of June. What are the conclusions of this year?
It was a special season - the 8th one. I introduced the notion of geography: Classic is fantastic, musical geographies and I organized a very beautiful, colourful and cheerful concert alongside our partners, the Lumina Foundation, educational institutions and the International Computer High School of Bucharest. Another new partnership is with the Remember Enescu Foundation and with the Floria Capsali Choreography High School. For the next season I have scheduled a concert in the "Classic is Fantastic" project: How to understand music and ballet, once again together with the Choreography High School. This is the news we had during our season, besides the symphonic concerts with the orchestra of the "Dinu Lipatti" National College of Arts Bucharest or the traditional jazz lesson with Irina Sârbu Band.

What are the plans for the next season?
For the next season, which is already organised, we will be collaborating with Ion Luca Caragiale Academy of Theatrical Arts and Cinematography in Bucharest: How to understand music and musical. There is a musical class there that is coming along very nicely and, because of this partnership, the young, future music actors will come and present to our audience, which is very young, some of the most beautiful and best known musical songs. Then we have scheduled, together with the Bucharest Winds ensemble, "The Sleeping Beauty" show transcribed for wind instruments with reciters and ballet. In the childhood series, we end the 2018-2019 season next year in June, with Béla Bartók's childhood. A very interesting show, acquired from the Odeon Theatre - where we normally play the childhood moments - and performed in collaboration with the Hungarian Cultural Institute in Bucharest. As for the Sunday show, with which, as I said, we end the 2017-2018 season, I would like to announce the interested audience that there will be tickets on Sunday too, at 11.00 am. So, to those who decide to come and see Rossini and to listen to Wilhelm Tell's story, there is no problem; come, you will be able to enter and enjoy, one and all, one concert a year, in which 5 years children have the right to enter the Romanian Athenaeum.
Coverage by Petre Fugaciu
Translated by Georgiana Nutu, MTTLC 1, University of Bucharest;
Proofreading: Violeta Baroana