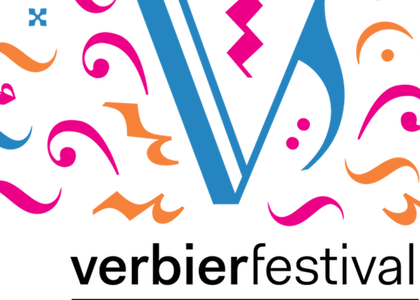 Interview with Cellist Andrei Ionițã and Pianist Seong-Jin Cho
Thursday, 4 October 2018 , ora 15.19

Cellist Andrei Ionițã is spending the week in Verbier, where the 25th edition of a famous classical musical festival is taking place in the heart of the Swiss Alps. Today, July 25, 2018, some time in the morning, the Romanian musician will perform a recital accompanied by pianist Seong-Jin Cho at the Church in Verbier.

Also today, from 6 PM, a gala concert dedicated to the celebration of 25 years of Verbier Festival will take place at Salle de Combins. Andrei Ionițã and Seong-Jin Cho are among those who will appear on stage, together with great musicians such as Evgheni Kissin, Leonidas Kavakos, Daniil Trifonov, Valery Gergiev and the Verbier Festival Orchestra. The two young musicians shared with us a few impressions regarding their experience in Verbier in the following interview.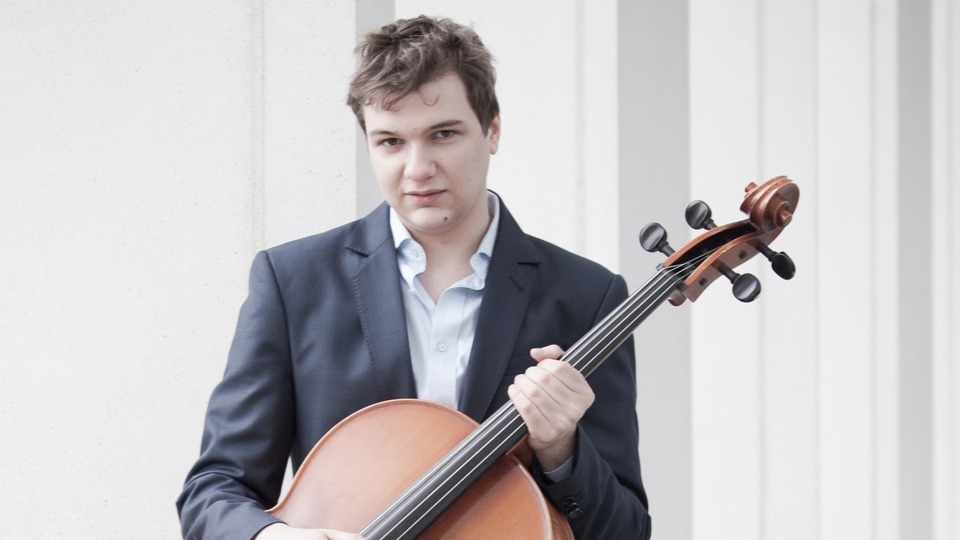 Andrei Ionițã, you appear in three events in the schedule of the Verbier Festival. One of them has already taken place on July 22 and it was dedicated to the quintet and sextet formulas. How would you describe your experience there and who were the musicians you shared the stage with?
I had the honour of collaborating with pianist Sergei Babayan. I also played along violinists Kristóf Baráti and Alexandra Conunova, who also happen to be close friends of mine, Diemut Poppen playing the viola and two extraordinary blowers. The programme was interesting and unusual: the Saint-Saëns Piano Quintet - played pretty rarely - and the Dohnanyi's Sextet - a work which I adored, full of spirit and character.

There are two more events to come. The first one - a recital in duo formula together with Seong-Jin Cho. Is this your first collaboration?
Andrei Ionițã: Yes, it is our first. As a matter of fact, Seong-Jin lives in Berlin, too, but because of our busy schedules we never got to meet there, but we've been practicing here, in Verbier, since yesterday. There is a sensational view of the Swiss Alps from our study hall. He is a brilliant, extraordinary pianist, but also a very, very attentive chamber musician. It is a pleasure to collaborate with him.

If you were to choose three adjectives that best describe his interpretive approach, what would you choose?
Andrei Ionițã: Brilliant, intelligent, professional.
Seong-Jin Cho: We met last year in Germany, but we never played together. This is the first time we play and I am very happy about it. Andrei Ionițã is a spontaneous and sensitive musician.

How did you decide on the recital programme?
Andrei Ionițã: The programme is made up of famous compositions for cello: Shostakovich Sonata, which has been my masterwork for years, including at the Tchaikovsky Competition; the acclaimed Beethoven's Sonata No. 3, full of light and optimism, Fantasiestücke by Schumann, very famous too, as well as the Suite by Cassadó, which is a little different from the standard programme, but is a very loved work among us, the cellists, full of popular Spanish, Catalan feeling and virtuosity.
Seong-Jin Cho: These works are essential for a cellist and for a pianist as well. I have never played Beethoven's Cello Sonata before, but it brings me great pleasure and enjoyment playing it along Andrei. Shostakovich is one of my favourite composers, so I can't wait for this recital.

Last but not least, you will participate in the anniversary gala concert of the festival, together with many famous musicians. How did you feel when you received the invitation?
Andrei Ionițã: I will practically play together with classical music legends. Maxim Vengerov, Vadim Repin, Zukerman, Tabea Zimmermann will take part in this gala concert. I will stand near Mischa Maisky at the music desk. Firstly, it is an honour to perform this recital on the morning of July 25, when we celebrate 25 years of Verbier Festival. I was born in 1994, precisely when the first edition of the festival took place here, in Verbier. Surely, it will be a bombastic event, but it will be a beautiful one. At first there will be a string ensemble. Brandenburg Concerto No. 3 will be played. Some other adaptations made by Dmitry Sitkovetsky inspired by famous Sarasate themes will be played. Then, as far as I know, the pianists will play in different groups all kinds of pieces and adaptations. The greatest soloists will take part in this very colorful programme.
Seong-Jin Cho: It is a great honour to collaborate with Evgeny Kissin, András Schiff, Yuja Wang. It is my first visit to Verbier and I can say that I already love the place. Many extraordinary musicians are here. I will play a Smetana Sonata for four pianos, with Evgeny Kissin, András Schiff and Yuja Wang and a Brahms Sonata for 2 pianos with Richard Goode. And there is another bis where all the eight pianists will play.
Interview by Ana Diaconu
Translated by Anda Roberta Anton, MTTLC Student;
Proofread by Violeta Baroanã