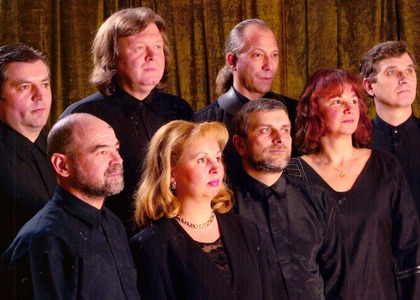 Interview with Anca Vartolomei about the 20th edition of the 'Archaeus' Festival
Tuesday, 4 December 2018 , ora 9.45

The Archaeus Festival, now reaching its 20th edition, begins on Friday, 16 November 2018, at the Romanian Youth National Art Centre, with an event entitled The Colours of Music. Cellist Anca Vartolomei provided us with details about the festival's program.

The Archaeus Festival reaches a round number of editions this year - 20. Looking back, how do you think the festival has transformed with every edition?
We have, indeed, reached the 20th edition, but, unfortunately, it's the first edition without Liviu Dănceanu, who came up with this festival and who was, in fact, the founder of the Archaeus ensemble.
We have tried, over these 20 editions, to create a dialogue between the arts, to invite musicians and artists from different fields, important figures in Romanian culture and not only - we also had many foreign guests - and I think we acquired some experience in putting together a program that is as attractive and diverse as possible.

This year's concerts are each built around a concept.
The first day of the festival includes a vernissage by painter Dorina Novac, inspired by the classical music that we, Archaeus, perform. But we also have another guest, a young philosopher who will give a short lecture. So, this time, we are also trying to combine philosophy with painting, and with music.
The second day constitutes a portrait of composer Valentin Petculescu, not only as a composer, but also as a poet. For this, we invited actress Coca Bloos, who will recite several of Valentin Petculescu's poems. Furthermore, we invited a young pianist who will perform one of his works for piano. There will also be a few paintings or, I should say, drawings, which will accompany this performance, also by Valentin Petculescu.
The third day of the festival proposes a rainbow - this is, actually, what it's called - of works of contemporary music, dedicated either to the ensemble, or the guest - Alexandru Matei, who is a former member of Archaeus. And we also have a first time ever premiere, a work by Pieralberto Cattaneo, written in the memory of Liviu Dănceanu.

Let's finish with some event details.
The admission to the concerts is free. In the first two days - 16 and 17 November - the concerts start at 6 p.m. and take place at Romanian Youth, and the one on 18 November takes place at the University of Music of Bucharest, in the George Enescu Hall.
Interview by Ana Diaconu
Translated by Mădălina-Andreea Grosoiu, 1st year MTTLC student